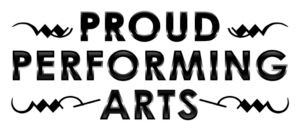 Proud Performing Arts is a festival of performances, seminars, workshops and networking within Pride festivals. In 2017, Proud Performing Arts was organized at Pride at Stockholm, Växjö, Malmö and Gävle Pride. We highlight the amazing amplitude of performances with LGBT+ perspective. In cooperation with the Pride festival we reach a large, broad audience and present a variety of small och and large performances, workshops, class room perfomances, stage talks and much more.
National network
The Swedish national network Proud Performing Arts has the purpose to increase the availability and spread stage performances with an LGBT+ perspective.
The initiators, Scensverige in cooperation with Regionteatern Blekinge Kronoberg, Dansstationen in Malmö, Riksteatern, Folkteatern Gävleborg, Unga Klara, Ögonblicksteatern, West Pride, Smålands Musik & Teater, Norrlandsoperan and Kulturhuset Stadsteatern Skärholmen, will work to make queer performing arts more available. The network will host meetings regularly to strengthen cooperation and exchange ideas. The amount of member organizations is expected to rise.
Global workgroup
During the International Theatre Institute's world congress in July 2017, a global workgroup was formed. The focus is to work with LGBT+ issues in performing arts. The initiators are Scensverige – Swedish ITI.
The group will cooperate with the committees of ITI. For instance, Action Committee for Artists Rights. The purpose is to strengthen, inspire, and upli those creating and working with queer performing arts as well as those identifying as LGBT+.