The queer and the femme – a Long table and panel discussion with Lois Weaver (GB)
Lois Weaver är en legendarisk performanceartist, regissör och professor i Contemporary Performance på Queen Mary University i London. Weaver har stor erfarenhet av lesbisk och feministisk performancepraktik och har framfört sina verk med sitt kompani, Split Britches, internationellt sedan 80-talet. Weaver kommer till Stockholm för att dela med sig av sin erfarenhet och ställa frågor om vad det innebär att vara queer och vara femme, genom hennes modell för publika diskussioner; Long Table. Long Table är en middagsbjudning strukturerad med etikett där konversationen är den enda rätten. Projektet kombinerar det teatrala och modeller för publikt engagemang och diskussioner. Middagsbjudningen som ofta kopplas till den feminina hemmafrun blir en scen för gemensam tanke, och du är välkommen!
Efter Long Table kommer det vara ett panelsamtal som utforskas femmeness genom ett queert perspektiv med Lois Weaver, Ulrika Dahl och andra akademiker och performanceartister.
IN ENGLISH
Lois Weaver is a legendary performance artist, director and professor in Contemporary Performance at Queen Mary University in London. Weaver has extensive experience in lesbian and feminist performance practices and has been performing internationally with her company, Split Britches, since the 1980's. Weaver comes to Stockholm to share her experience and ask questions around what it means to be queer and to be femme, through her model for public discussion, the Long Table. The Long Table is a dinner party structured by etiquette, where conversation is the only course. The project combines theatricality and models for public engagement and discussion. The often-feminized domestic realm of the dinner party becomes a stage for public thought, and you are invited!
After the Long Table there will be a panel discussion exploring femmeness in a queer perspective with Lois Weaver, Ulrika Dahl and other academics and performance artists.
---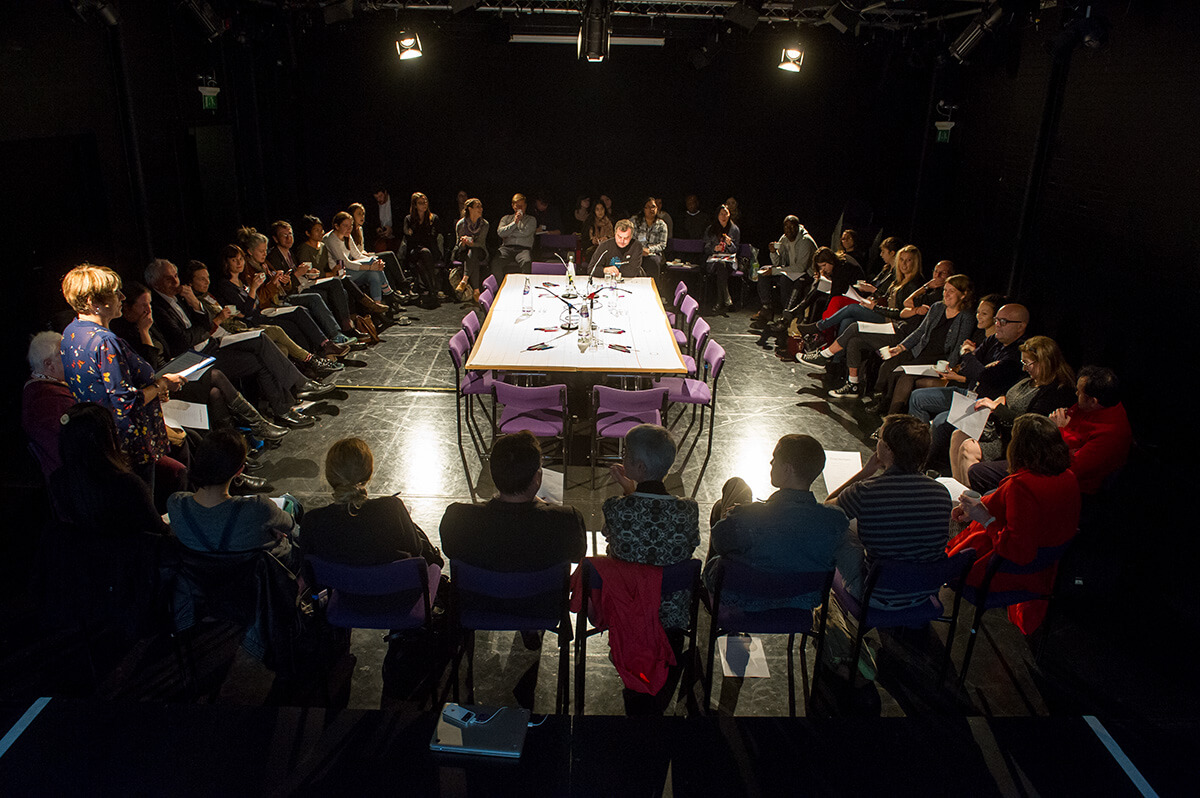 The queer and the femme – a Long table and panel discussion with Lois Weaver
Spelplats: Fri Scen
Dag: Fredag 3 augusti
Tid: 16.00-17.30 samt panelsamtal 17.45-18.45
Originalpris: 150 kr, med Pridepass: 75 kr