fre02aug20:3021:1020:30-21:10 @ MDT: Sissy bombMDT, SkeppsholmenEventtyp:FöreställningDag:4. fredag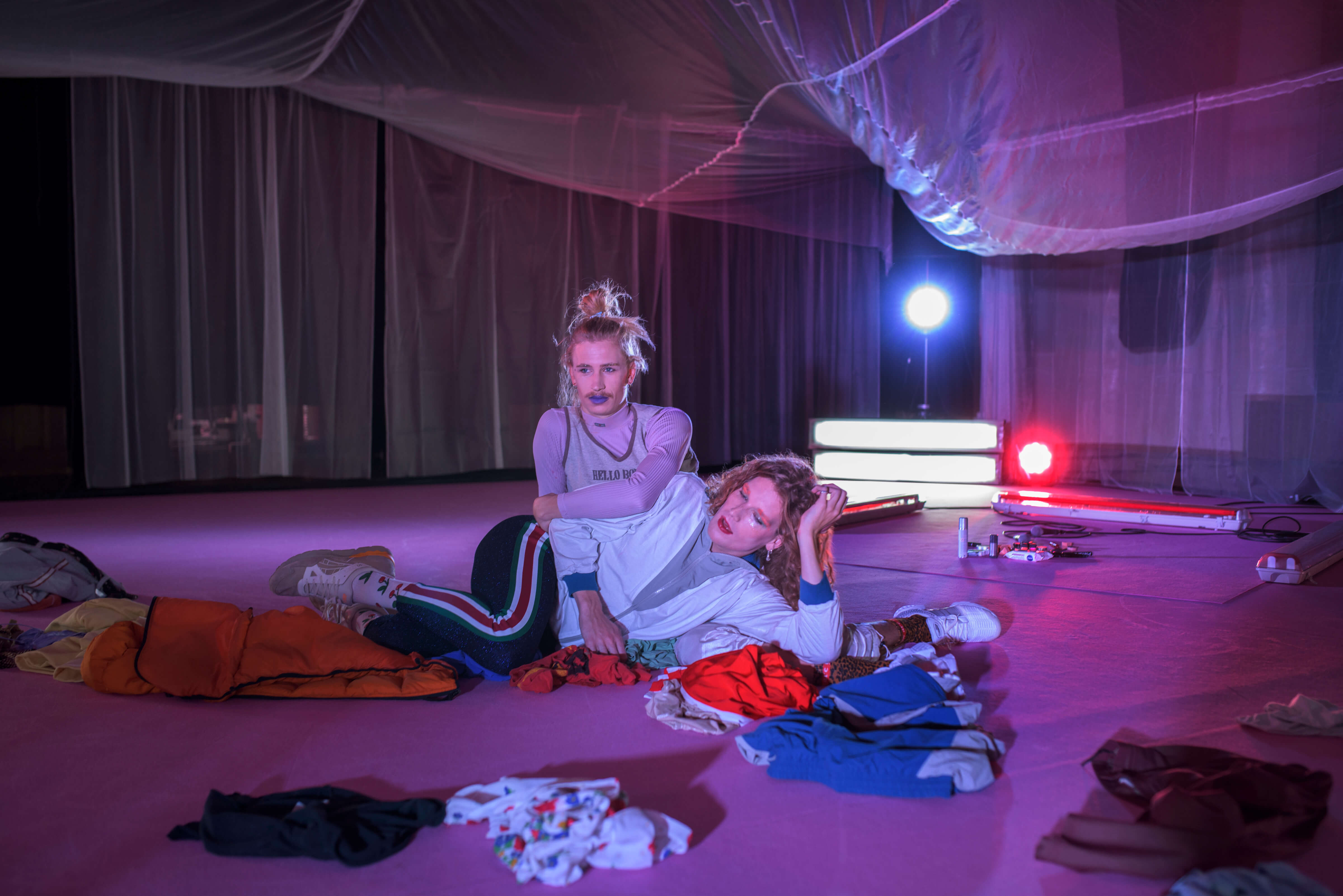 Detaljer

SISSY BOMB Dansstationens Turnékompani and Martin Forsberg

A collective and anti-educational project about empowerment and free spaces.

With an ongoing reference work that extends from Miley Cyrus to Leigh Bowery, from conversations about radical softness to gender bending Dansstationens Turnékompani and choreographer Martin Forsberg work identity and performativity, together with dancers and performance artists Cassie Augusta/Daniel Jeremiah and Snorre Jeppe Hansen. Dramaturgical eye are the author, debater and performance artist Alex Alvina Chamberland. Music and sound by Tami T. The piece is performed in English.

The entrance is free, but due to the limited number of seats tickets can be collected at MDT from 19.30. First come first served.
"kiss your friends' faces more / destroy the belief that intimacy must be reserved for monogamous relationships / be more loving / embrace platonic intimacy / embrace vulnerability / use emotionality as a radical tactic against a society which teaches you that emotions are a sign of weakness / tell more people you care about them / hold their hands" Lora Mathis
Choreography: Martin Forsberg
Dance, choreography: Daniel Jeremiah, Snorre Jeppe Hansen
Dramaturg: Alex Alvina Chamberland
Music, Soundscape: Tami T
Light design: Uli Ruchlinski
Production: Therese Terry Johnson
Tid

(Fredag) 20:30 - 21:10