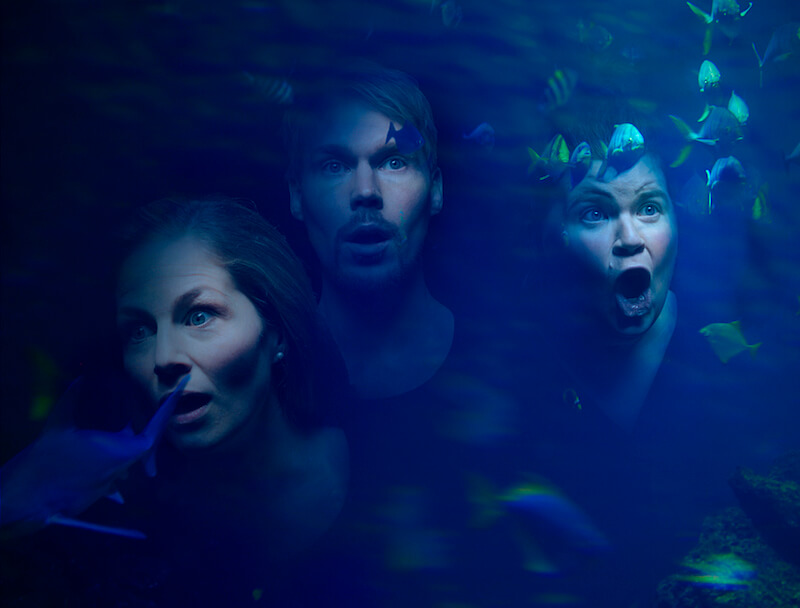 Aquarium (Akvarium)
Man Must SingHörsalen
Friday May 26, 18:00-19:00
Saturday May 27, 17:00-18:00
Alice lies awake at night worrying about the escalating climate crisis. Dante is homeless and thinks primarily about how he will manage to scrape enough money together for shelter and food. Thankfully, the life coach, Ewa, has the solution to all of their problems. Or does she?
Akvarium is a new one act Swedish chamber opera created by the poet Naima Chahboun, known for her explosive use of language, the composer Roger Assar Johansson, whose compositions have a topical and contemporary focus, the director Gunilla Johansson, whose work looks to engage with society, and the opera company Man Must Sing, renowned for challenging norms.
It is a piece about individual solutions to structural problems, about a bath in the aquarium at the research centre of Marine biology, and about having the courage to confront the dark sides of life.
The title, which drew much attention upon publication, is inspired by a list of activities aimed at generating pleasure. The list is used within Swedish psychology (titled "Idélista över lustbetonade aktiviteter"), and details a range of activities aimed at putting people suffering from acute depression in a better mood. Point 137 on the list reads: "Looking after an aquarium".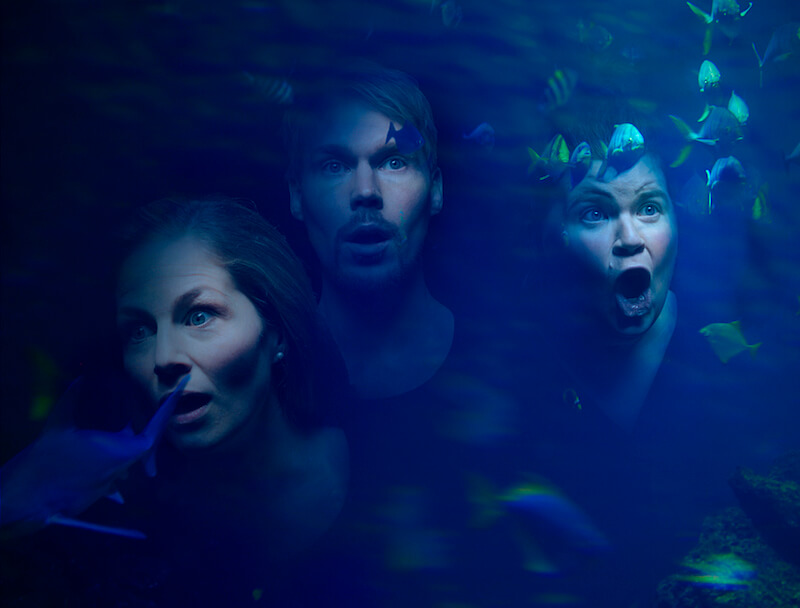 Photo: Per T Buhre
Music: Roger Assar Johansson
Libretto: Naima Chahboun
Director: Gunilla Johansson
Set and Costume design: Martin Eriksson
Sound design: Christofer W Fogelberg
Make up: Josefin Ekerås
Cast: Nina Ewald, Amanda Flodin, Karl Peter Eriksson, Anders Jonhäll (flute), David Gammelgård (cello), Marianne Rönkkönen (piano)