State of the Relationship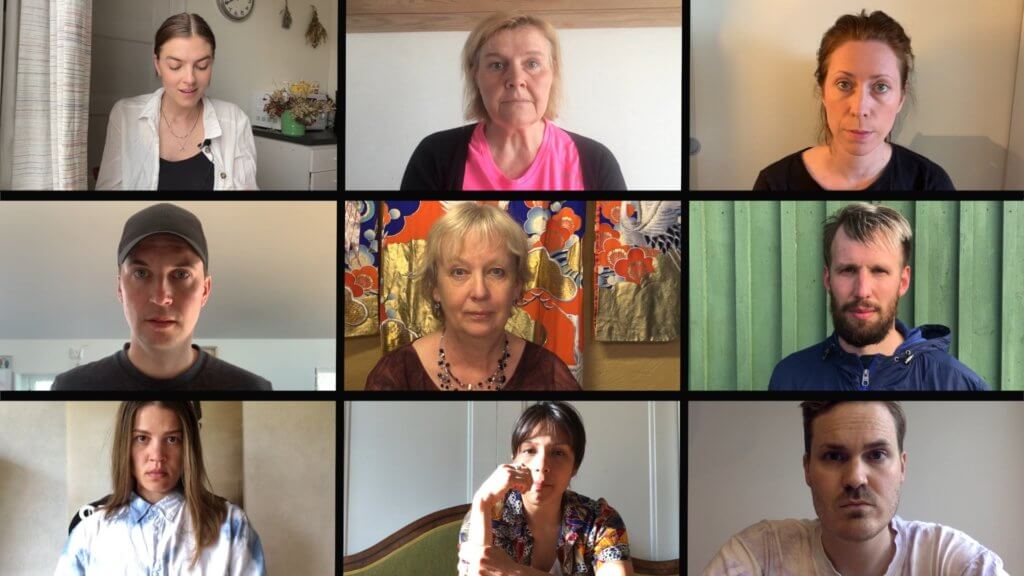 Watch "State of the relationship" here and please, help us spread it!
Together with our members, we have created a state of the nation address. In the industry, we often talk and write messages and manifestos about the importance of performing arts, theater, art, and culture. We wanted to investigate whether it's possible to write a kind of message which is art in itself. The playwrights Alexandra Loonin and Ebba Petrén have written a fantastic text, which can be listened to and read over and over again. It is both abstract and concrete, and very human. The fact that so many of our members wanted to be involved in recording audio and film on their own gives the film a touching quality and we are so happy for everyone´s efforts and commitment. Doing something together even though we can't meet live feels special at times like these.