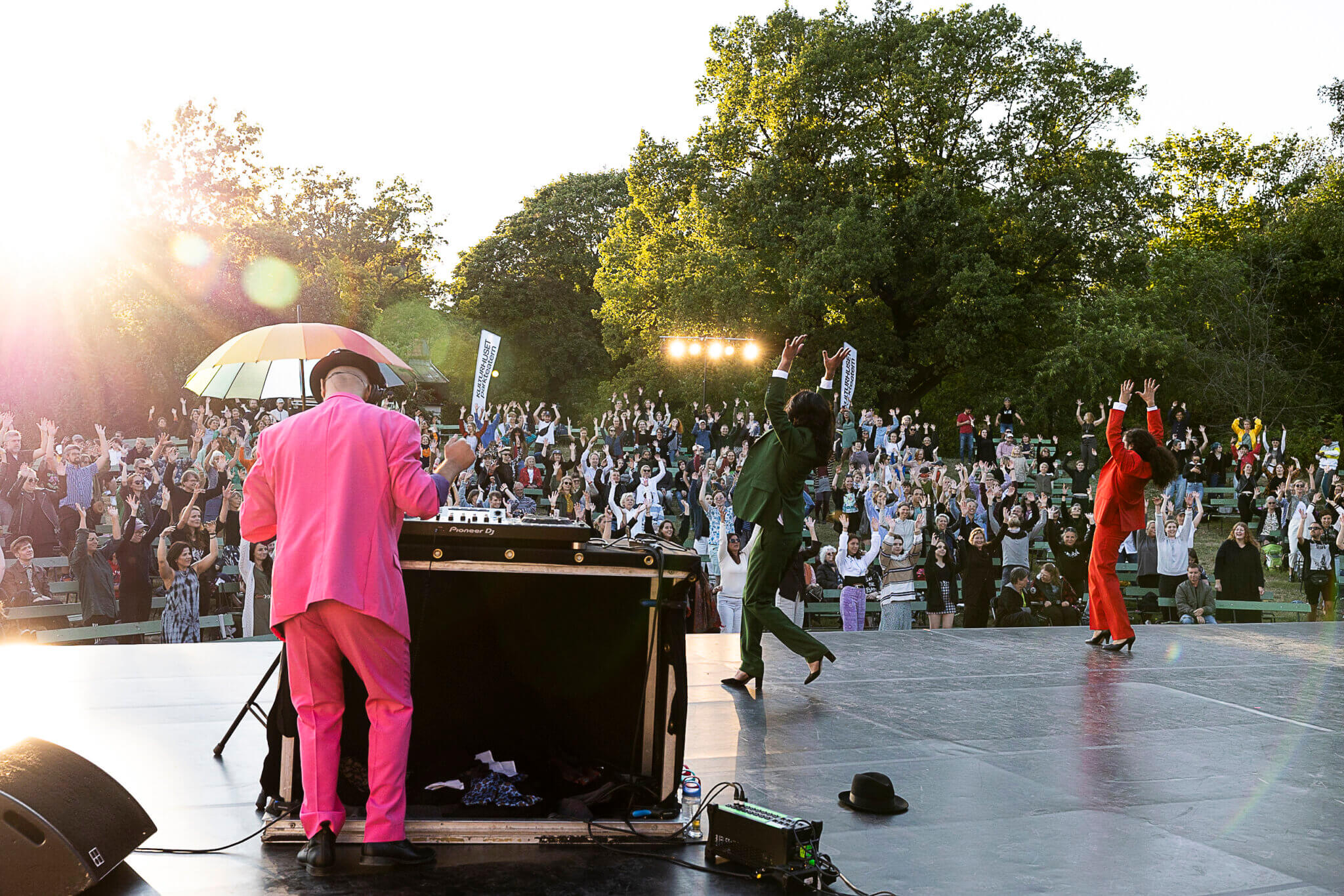 The ITI Proud Performing Arts Network aims to empower, encourage and elevate performing arts with queer perspectives. It´s a platform for solidarity and inspiration and strives to bring forward the different conditions and experiences for LGBTQIA art and artists all around the world. Through the network the Swedish Performing Arts Coalition/Swedish ITI wants to create opportunities to inspire and strengthen each other, as well as providing ways to develop and exchange productions. During pride festivals, in theatres and meeting places, we make sure that performing arts with LGBTQIA perspectives are lifted.
The international workgroup was initiated at the ITI World Theatre Congress in Segovia in July 2017 by the Swedish Performing Arts Coalition/Swedish ITI
The aim is to work optimistically in strengthening, inspiring, lifting and encouraging artists working with queer performing arts and/or identifying as LGBTQIA. The workgroup also works closely with the ITI Action Committee for Artists Rights and Freemuse Global Action. The first network meeting, funded by the Swedish Institute and Swedish Arts Council took place at EuroPride in Stockholm 2018 with representatives from India, South Africa, Spain, Georgia, Russia, Finland, Iran, England, Sweden and the US. The second meeting was at the TCG National Conference in Miami in 2019, the third in Tbilisi, Georgia in 2019 and the fourth in New York 2020 at APAP.

The Swedish Proud Performing Arts network has been arranging performances, seminars, workshops and meetings within a national network since 2016.
Get in touch with us: proud@scensverige.se
---
A selection of previous events:
Proud Performing Arts Stockholm 2022
Proud Performing Arts Parkteatern/MDT Stockholm 2021
Proud Performing Arts MDT Stockholm 2020
Proud Performing Arts Long table discussion NYC 2020
Proud Performing Arts Pride Stockholm 2019
Proud Performing Arts Europride Stockholm 2018