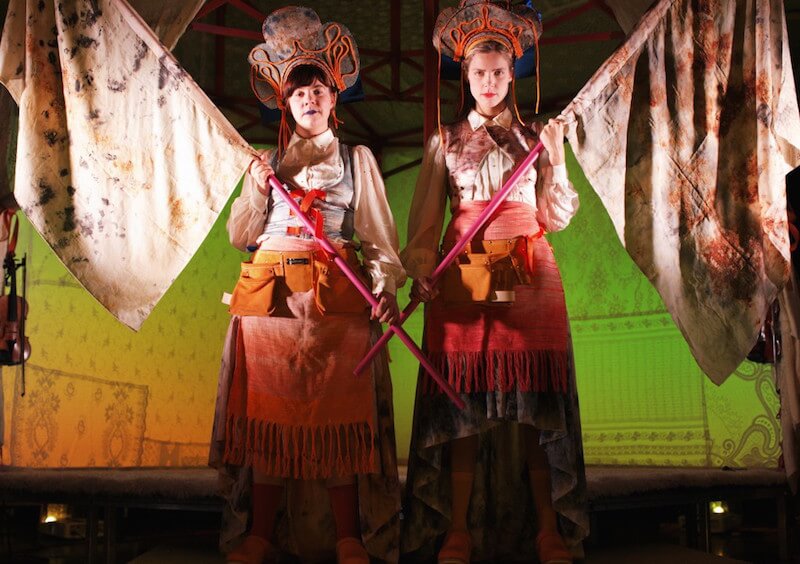 Fäboland*
RiksteaternStora teatern
Friday May 26, 16:00-17:30
Saturday May 27, 19:00-20:30
Sunday May 28, 13:00-14:30Thelma and Louise retold as a Swedish folktale, where lady-girls are uninhibited rulers and songs are used as weapons against the dangers of the forest.
Fäboland is a folk music cabaret dressed in home woven handicraft.
Every summer young girls, women and old ladies travelled up to the cottages in the forest. It wasn't a holiday. They were there to work hard, but also to socialise and have a good time, liberated by the absence of men. Fäboland uses these historical cottages as a setting for a matriarchal utopia. It is a story of Swedish folk music seen from a different perspective, a captivating narration of a forgotten history.
* A 'fäbod' is the name of a set of traditional cottages where people lived and animals were kept for a limited part of the year (usually during spring and summer). Up until the 19th century, they were in frequent use throughout the middle and north of Sweden.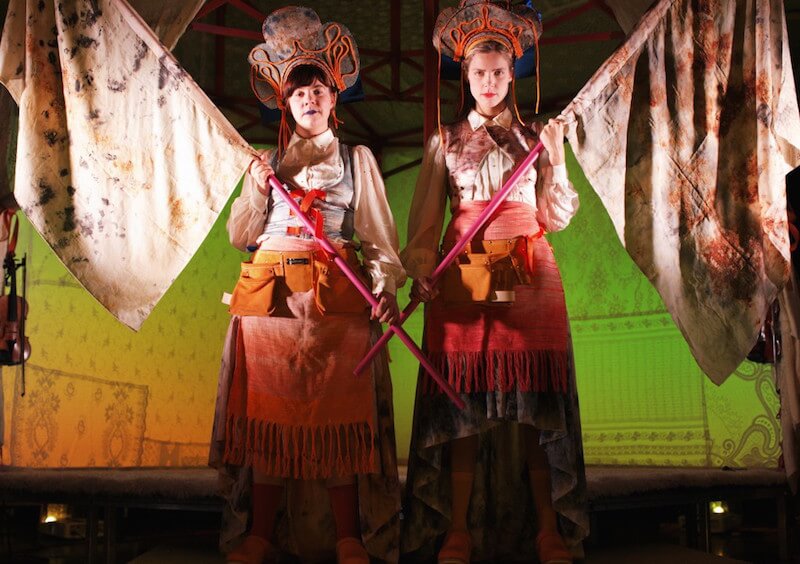 Photo: Märta Thisner
By: Sara Parkman
Director: Lisa Färnström
Music: Sara Parkman, Samantha Ohlanders and Hampus Norén
Sound Design: Hampus Norén
Stage, Light and Image Design: Johan Rödström
Cast: Sara Parkman and Samantha Ohlanders
Costume Design and Make Up: Hanna Kisch and Miriam Parkman