Glasäpplen/Örebro Länsteater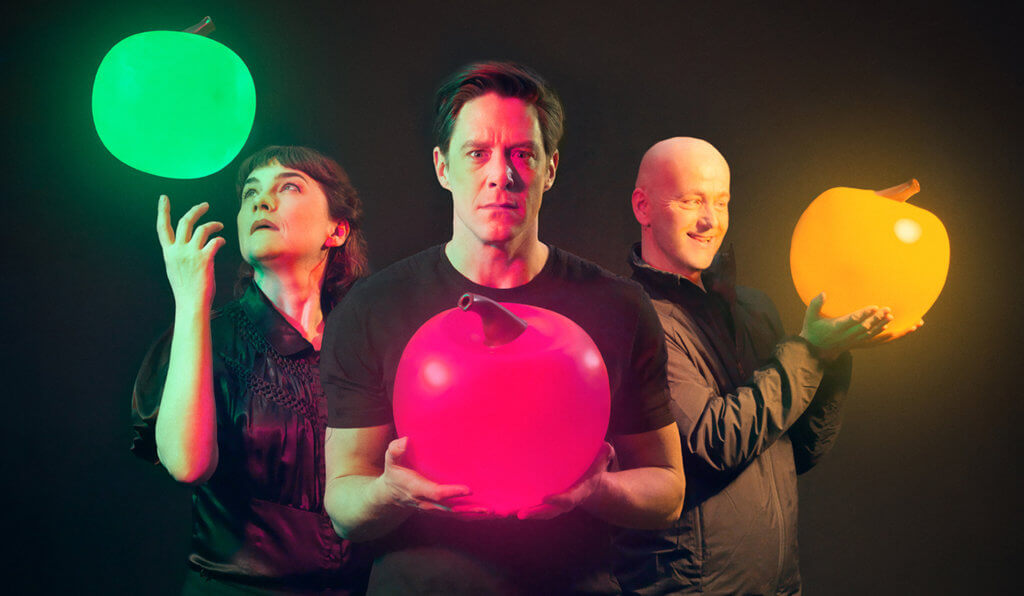 On an ordinary Saturday morning, in an ordinary, regular neighborhood, the doorbell unexpectedly rings at the household of Ellinor and Magnus.
On the other side of the door they find Reine, the odd man of the local neighborhood.
He is wielding a baseball bat, and demands that the couple's nine year old son should come out and apologize to him.
This becomes the starting point for an eventful weekend, where both old and new sins emerge, and which comes to change this little family forever.
Anders Duus have written this brand new play to follow up yesteryears acclaimed production "Det som är vårt" ("That, which is ours"), with a similar mixture of pedestrian life, angst, and bizarre comedy. "Glasäpplen" ("Apples of Glass") is a dramatical observation of our merciless attitude towards the deviant, the values that our children inherit from us, and our yearning for life to transcend into something more than what it actually is.
Script: Anders Duus
Directing: Helena Sandström Cruz
Cast: Anders Hambraeus, Anna Lyons och Hans Christian Thulin
Set & costume: Daniel Åkerström-Steen
Light: Ronny Andersson
Sound: Philip Henning
Makeup and hair: Giovanni Indelicato