OCEAN/Lumor och Unga Klara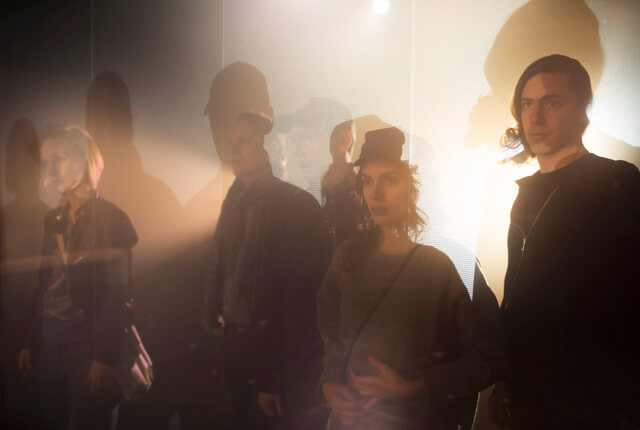 Ocean is a dark, funny and sorrowful play about intimacy. About sex, betrayal, fantasy, abuse, empathy and narcissism. About passion and friendship. About fear and longing. About what's most important.
In a globalised individualistic world where fear, extremism and oppression spreads like wildfire, a desperate hunger for intimacy and solidarity is rapidly growing. In Ocean we get to meet three generations; the teenagers, the parents and the grandparents who in different ways are faced with the question: What is intimacy? Is it sex? Love? Just to feel close to someone? Or can it be something totally different? Does your life depend on it? Or can it be lethal? And how can someone who never has experienced intimacy dare to trust anyone?
"Five actors – all thoroughly brilliant – encompass at least four roles each in this elegantly carved story that gravitate around the ulcerated unnamable."  / Expressen
"Paula Stenström Öhman is phenomenal at capturing human relations." / Svenska Dagbladet
By: Paula Stenström Öhman
Cast: Sara Turpin, David Fukamachi Regnfors, Lars Bringås, Maia Hansson Bergqvist och Oskar Thunberg
Set, light design and video: Markus Granqvist
Music: Saemundur Grettisson
Costume design and mask: Tove Berglund
Director assistant: Jasmin Amritsdotter
Dramaturge: Erik Uddenberg
Costume assistant: Ulla Oddsdotter
Pedagogue: Valentina Chamorro Westergårdh
Artistic management Unga Klara: Farnaz Arbabi och Gustav Deinoff
Artistic management Lumor: Oskar Thunberg och Paula Stenström Öhman
Producer Unga Klara: Katta Pålsson
Producer Lumor: Helena Bunker