Swedish theme at the Maribor Theatre Festival
The 51st edition of Maribor Theatre Festival, Borštnikovo srečanje, dedicated a special attention to Swedish drama and theatre.
The Swedish theme included several events were we had the possibility to introduce and present Swedish performing arts to the Slovenian audience. Among the happenings, the festival presented two Swedish guest performances as well as translate four Swedish plays into Slovenian.
Maribor Theatre Festival also hosted staged readings of the translated plays, as well as public discussions with playwrights, translators and professional guests from Sweden.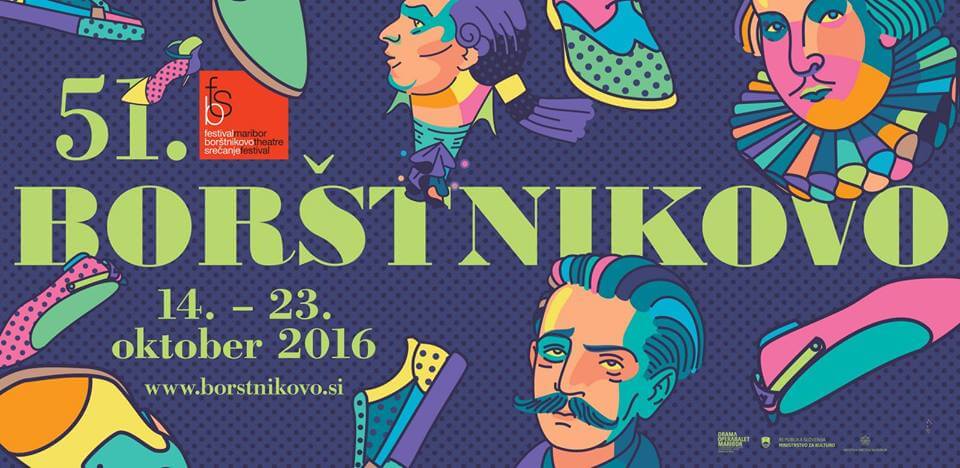 Swedish guest performances
Two Swedish performances where chosen to perform at the Maribor Theatre Festival; moment:teater's Wuthering Highs and Gunilla Heilborn's This is not a love story.
Seminars, meetings and workshops
We were asked to create a seminar program for the festival focusing on Swedish performing arts. The program included staged readings as well as discussions about the texts and the current situation of Swedish new drama.
The Swedish panel guests included Edward Bromberg, Riksteatern, Michael Cocke, Örebro länsteater, the journalist Ylva Lagercrantz Spindler and our managing director Ulricha Johnson.
Anthology with

Swedish

plays

translated into

 Slovenian
During the festival, an anthology of four Swedish plays, translated into Slovenian, was launched. The book's preface is written by the Swedish translator and director Buffalo Bromberg and the selection of plays is made by the artistic director of the festival Alja Predan, with the help of Buffalo Bromberg and Scensverige.
The four selected plays:
Jag ringer mina bröder by Jonas Hassen Khemiri
translated by Mita Gustinčič Pahor
Dissekering av ett snöfall by Sara Stridsberg
translated by Mita Gustinčič Pahor
Medeas barn by Per Lysander och Suzanne Osten
translated by Vida Sebastian
Var är alla? by Mirja Unge
translated by Silvana Orel Kos