Proud Performing Arts EuroPride Stockholm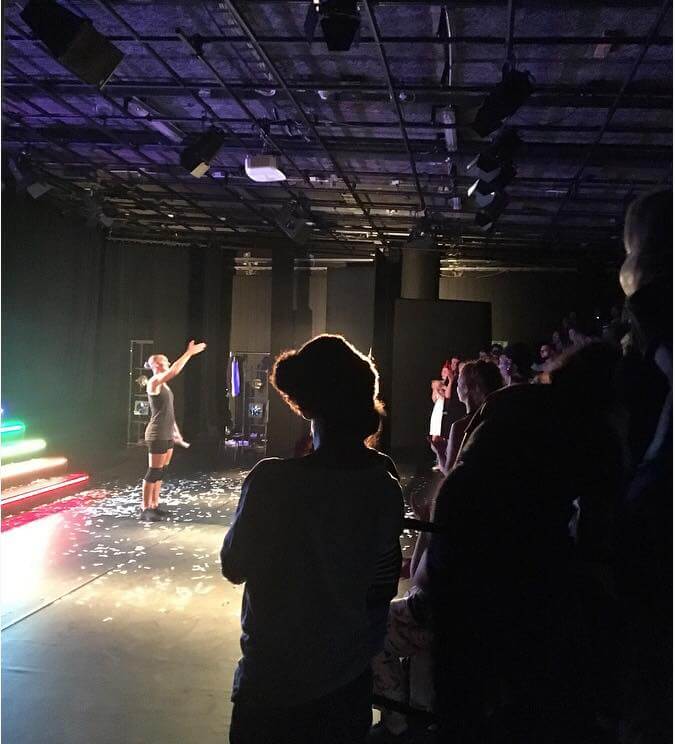 Thank you so much, everyone who made Proud Performing Arts at EuroPride in Stockholm so fantastic and inspiring!
During three days, we arranged 19 events at Unga Klara and Kulturhuset Stadsteatern, with international guests from 9 countries.
Proud Performing Arts is has financial support from Swedish Arts Councile, the Swedish Institute and Stockholm Stad.
Below you can see the extensive program
Wednesday 1st August
12.00-12.35 Eli & Rio – Performance for children 3-6 years
Join Eli and Rio on an adventure in all the rooms of the home, where they share their surprising and imaginative world. Eli & Rio is a funny performance where we take on roles and identity issues with motion, humor and openness.
13.00-13.35 Lill-Zlatan och morbror raring – Performance for children from 5 years old
A musical theatre performance about how it feels when you have to share what you like most in the whole world – and how amazing it can be!
14.00-15.00 Seminarium: Hur mår den queera barnkulturen idag? – Seminar in Swedish
How is the queer culture for young people today? What opportunities does the performing arts give our children in terms of identity and norms? Are children with rainbow parents represented in the culture? Is there room for different kinds of relationships.
14.00-16.00 Work in progress Performance: CRUSH
Audio Performance in Swedish
16.00-16.50 Hetero – Performance
The term "heterosexuality" is not very old. And it is not so used, even today. Some barely know what that means. If you are searching at "heterosexual" online, the most pictures and texts about non-heterosexual people will be found. As if heterosexuality
17.00-17.50 SLICK – Performance
In SLICK, Sofia Södergård enters the stage transformed into the drag king Qarl Qunt. Qarl Qunt is the dancing artist who currently is on his fourth world tour – SLICK World Tour. He has the most steady handshake and there is few things that is as good as pickle vegetables if you ask him.
19.00-20.00 Los Indeseables (ESP) – Performance
Nicolas Rambaud is a dancer, award-winning choreographer and teacher, born in France. He has studied at the Conservatoire National Supérieur de Musique et de Danse in Paris and is titled L'Ecole Supérieure at the Center National de Danse Contemporaine d'Angers (France). He began his career as a dancer with choreographer Carmen Werner in the company Provisional Dance. In 2003 he founded the company Megaló – Teatro Móvil with director and dramatist Coral Troncoso.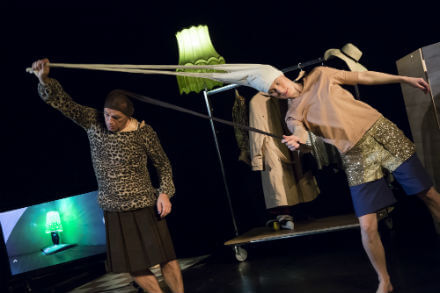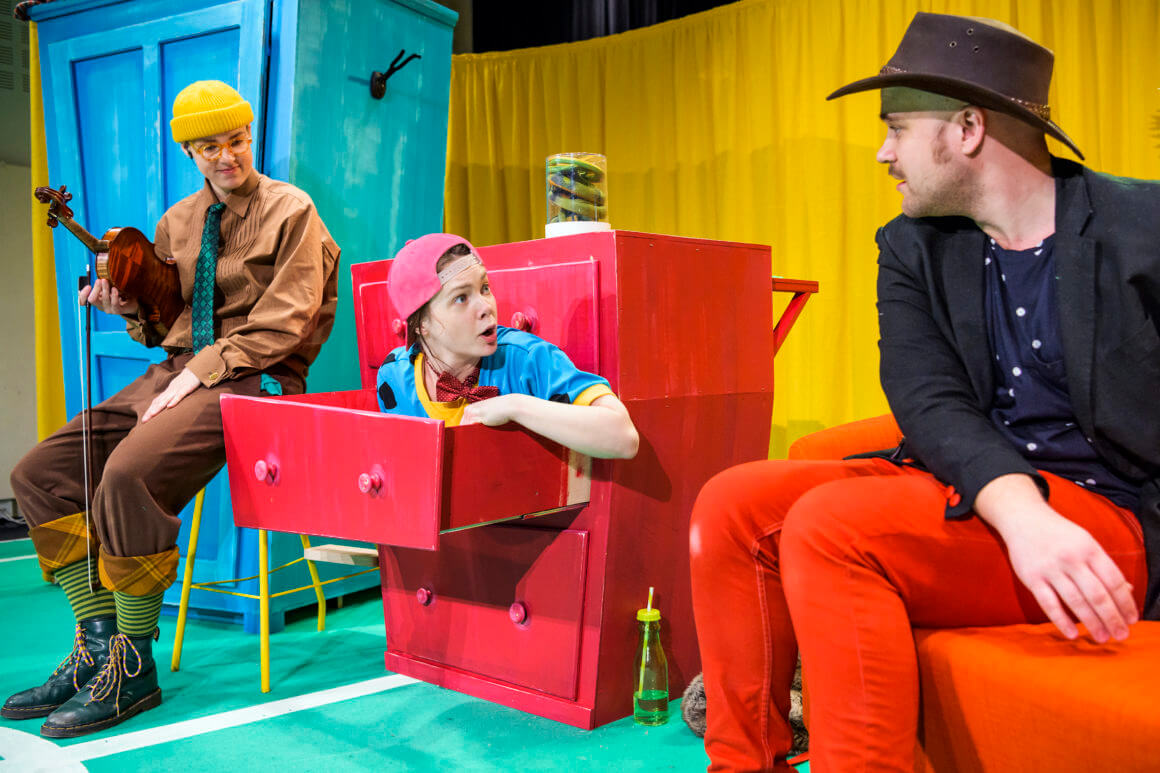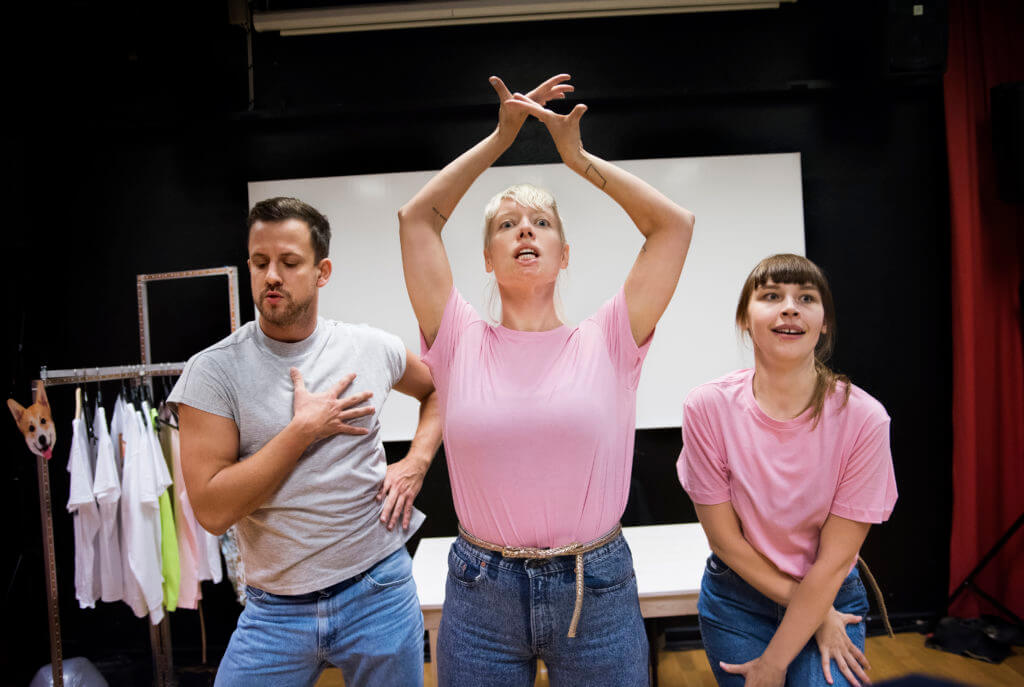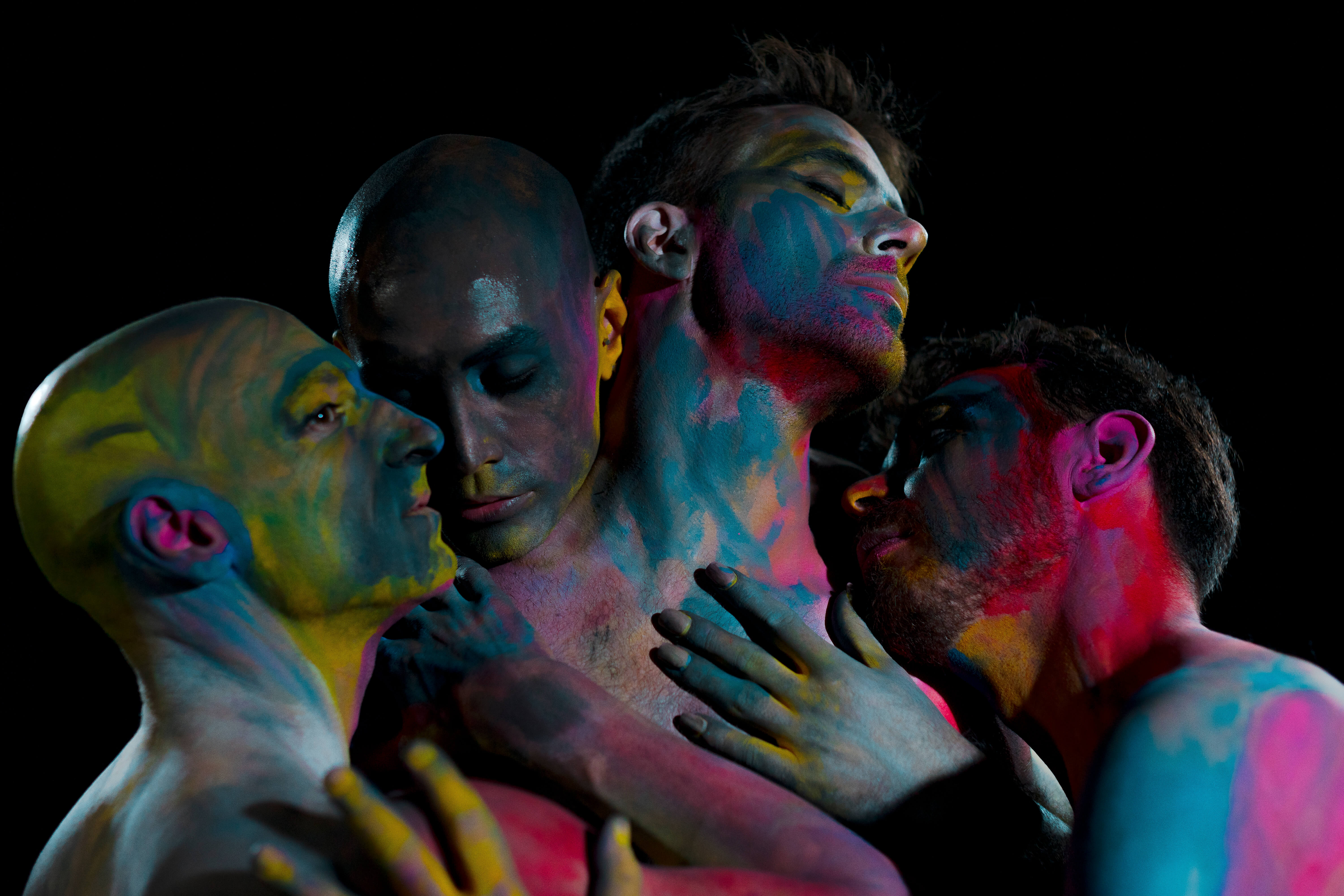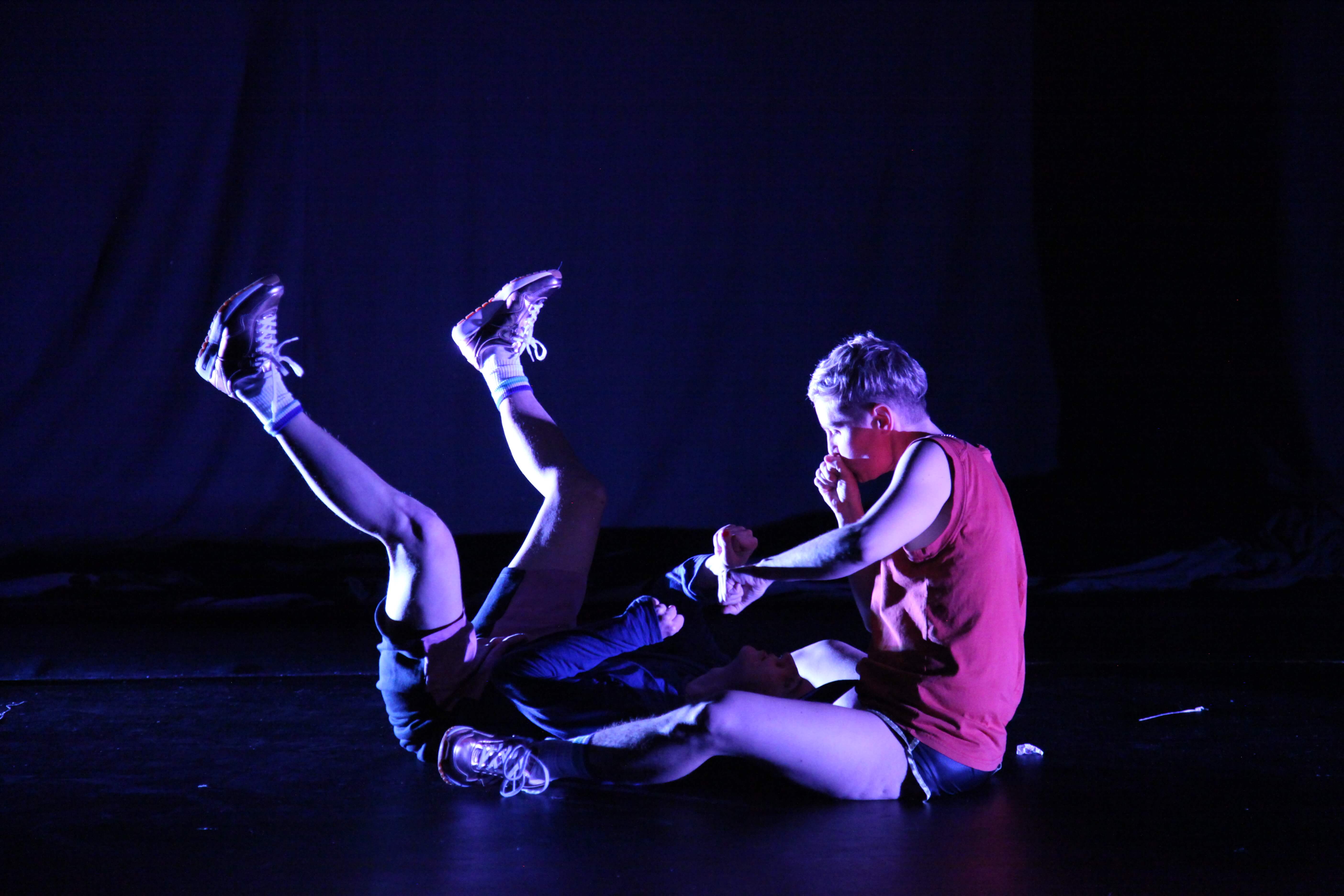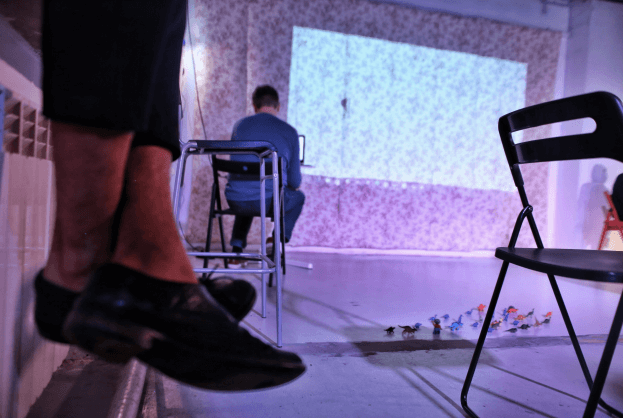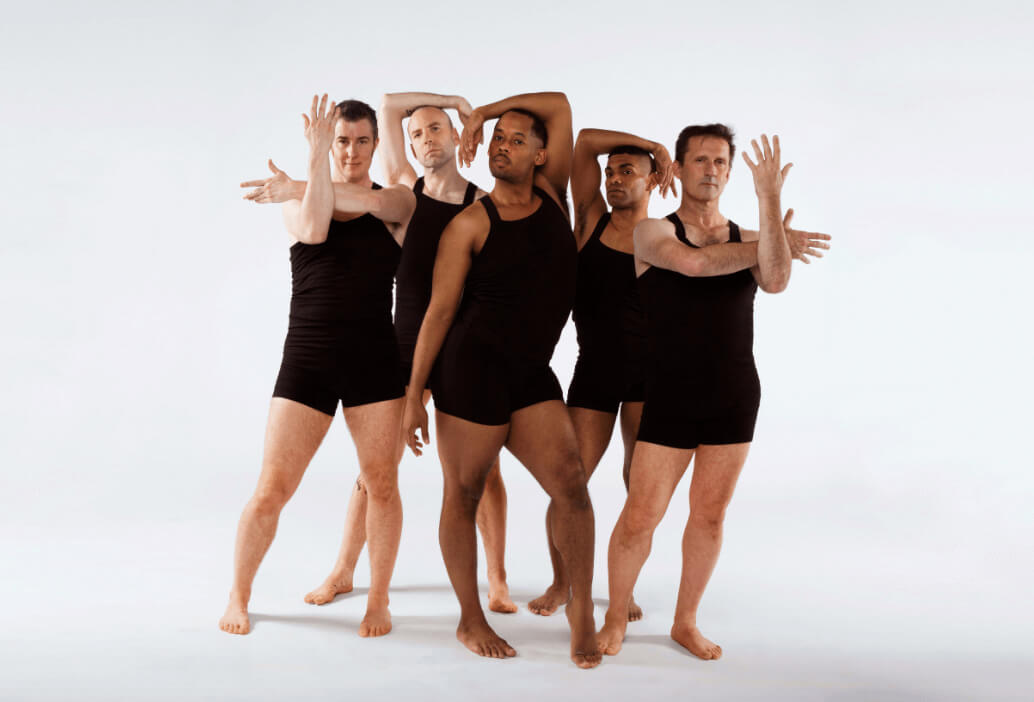 Thursday 2nd August
12.00-13.30 Portraying hate crimes Seminar in English
In 2010-2017 several talk shows and the tabloid press in Georgia presented young transgender persons by telling their life-, and love stories. TV companies and media made a high rating through portraying these young persons. In the last few years, three of these transgender persons has been brutally murdered and no one wanted to take the blame. Now, a few years after, ARI (Arts Research Institute of Georgia) is trying to raise awareness of the situation through a documentary play telling the story of both their lives and death. But how do you honour someone's life through a play? And how do you make something that brutal apprehendable?
14.00-14.50 Hur queer var Ingmar Bergman? – Seminar in Swedish
Arranged by: Svenska Filminstitutet
Can you mention Ingmar Bergman in the same sentence as HBTQ film? Yes, must be the answer . Unknown to many is that Ingmar Bergman was genuinely interested in gay and bisexuality.
15.00-17.00 Snoppen blöder – Performance
Snoppen blöder is a trans-therapy-political chakra-ritual made by Tvillingskapet och Kvalitetsteatern.
18.00-19.20 Out of the closet (RU) – Performed in russian with english subtitles
Out of the Closet is a documentary theatre performance about gays 'coming out'. This is a first attempt in Russia to speak about this delicate situation on the theatre stage.
19.20-19.50 Queer art in Russia – Seminar in English
With Out of the Closet by Teatr.doc as a starting point we discuss the situation in Russia for LGBTQ-persons today. How is it to work artistically with threats and hatred as a constant reminder of the reality? How do they work to get around the laws? How does the audience react? And what possibilities do they see for the future?
20.00-21.20 : Boys in trouble (USA) – Performance
"Boys In Trouble" by transgender choreographer Sean Dorsey is an extravaganza of full-throttle dance, raw emotion, irreverent humor, risk-taking theater, exquisite queer partnering and intimate storytelling … all performed with Sean Dorsey Dance's signature technical precision, guts and deep humanity.
Friday 3rd August
10.00-13.00 Lesbian Breakfast / Lesbisk Fucking Åmål-frukost
20 years after the movie Fucking Åmål had premiere (1998) we will show the movie again and experience this lesbian moment together.. A morning full of amazing company, good food and a never-ending source of hot coffee. During the breakfast we will also have a panel discussion where different people connected to the film and theatrical world will discuss Fucking Åmål, lesbian movies and lesbian performing arts. Come and enjoy a lesbian moment together with us, vegan breakfast will be served and lots of other lesbians will be there!

13.00-14.45 Proud Performing Arts: International Outlook – Seminar in English
How does the situation for LGBT+ artists look in different parts of the world today? How is it reflected in the art? And do we see a progress or backsteps?

16.00-17.30 Long table: Lois Weaver (GB) – Performance
Lois Weaver is a legendary performance artist, director and professor in Contemporary Performance at Queen Mary University in London. Weaver has extensive experience in lesbian and feminist performance practices and has been performing internationally with her company, Split Britches, since the 1980's. Weaver comes to Stockholm to share her experience and ask questions around what it means to be queer and to be femme, through her model for public discussion, the Long Table. The Long Table is a dinner party structured by etiquette, where conversation is the only course. The project combines theatricality and models for public engagement and discussion. The often-feminized domestic realm of the dinner party becomes a stage for public thought, and you are invited!

18.00-18.45 The Queer and the Femme – Seminar in English
After the Long Table there will be a panel discussion led by Aleksa Lundberg, exploring femmeness in a queer perspective with Lois Weaver, Ulrika Dahl, and other academics and performance artists.

19.00-20.00 Zebrafinken – Performance
A touching and entertaining performance about to dare to be who you are. In this monologue that reflects back on the school age's exclusion, Carlos Romero Cruz look into areas such as identity, self-esteem and longing to fit in. Through the drag persona Carnita Molida, Carlos finds an entertaining and warm tone to portray the teenager's brutality, the theater's haven and an uncomprehending adult world.