Skvalpet/Malmö Dockteater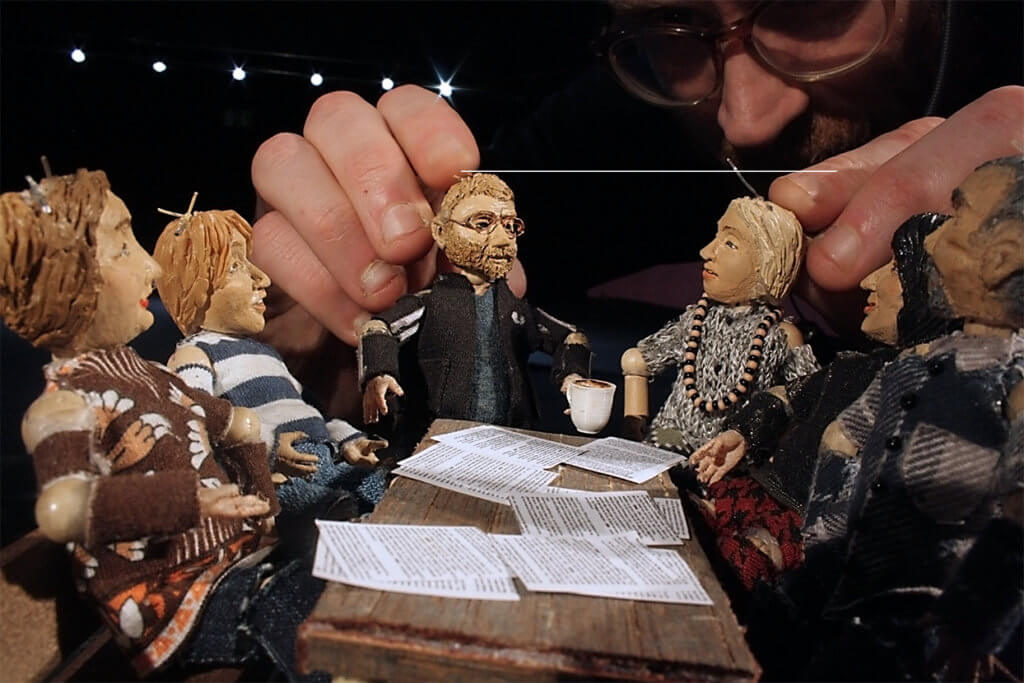 If there are only 40 000 jobs, either we share the jobs that already exist, and then we will have underachieving people who are both lame, crippled, mentally ill, blind, deaf, in wheelchairs, wacky but it doesn´t show, good-looking with boob jobs that only like their body – then we get to have the whole spectrum. But then society must be different. And again I am ten years ahead of my time. Because in ten year's time all of this will be gone. Because we will have nothing left. We will only have the leftovers, "Skvalpet" left!"

The quote is from Malmö Dockteater's first play Funktionell dumhet (Functional Stupidity), and is the source of inspiration for Skvalpet. In the playSkvalpet another play is featured that is also named Skvalpet, also inspired by the same quote. The doll, Erik Högström has decided to interview these underachieving people and compile the texts into a full-length play criticizing society.

In a miniature world in doll house format, we will witness a rehearsal period in a large theatre where life and art do not blend together, where fiery political discussions do not occur and unlikely events never happen.
By: Erik Holmström
Director: Andrea Edwards 
Set: Johan Bergman
Music: Cecilia Nordlund och Lotta Wenglén
Prop: Sofia Andersson
Costume: Sandra Haraldsen 
Puppets: Ida Mira Johansson
Technician: Olivia Grefve
Producent: Anna Jonsson Björck
​