Snubben lättar på sitt hjärta
Snubben lättar på sitt hjärta/Skärholmen Kulturhuset Stadsteatern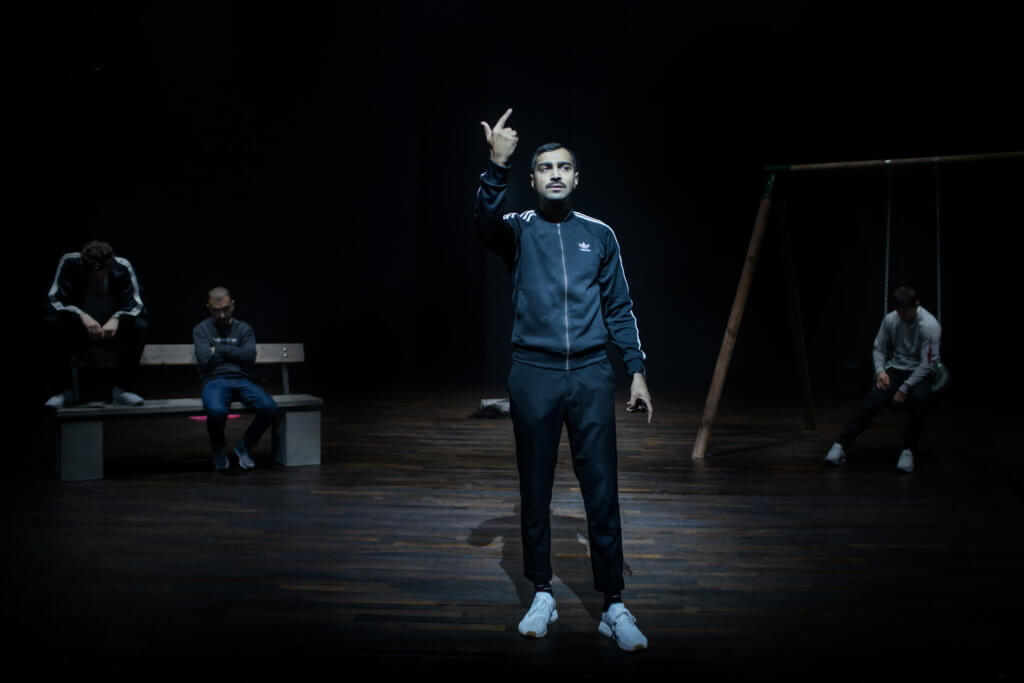 Bro. Brother. Bror. Habibi. Brate moj. Brakam. Akhi. Ukhti.
One more time I turn the other cheek.
One more time, I feel like shit – like an outsider.
Us boys – we're not normal.
They just: "Romeo, what did we tell you about not dreaming?"
They just: "Romeo, we told you man, don't climb that brick wall up to that apartment building?
But come on, who can I spill my heart out to?
What is masculinity? Are there different kinds of masculinity? DUDE SPILLING HIS HEART OUT HERE is a theatre piece in which we follow a group of guys who try to understand themselves, each other, and the world. They each have different ways in which to describe their world and how they live in it.
The play is written by Åsa Lindholm and Farzin Fatih. Based on conversations with people of different ages focused on norms and masculinity, they've written a play that touches everyone.
By: Åsa Lindholm, Farzin Fatih
Director and set design: Affe Ashkar
Light design: Mats Öhlin
Music: Sai, Viktor Ax
Voice: Rawa
Voice: Aki
Cast: Alexander Abdallah, Hannes Fohlin, Roy Rizk, Peter Viitanen, Peshang Rad, Alexej Manvelov