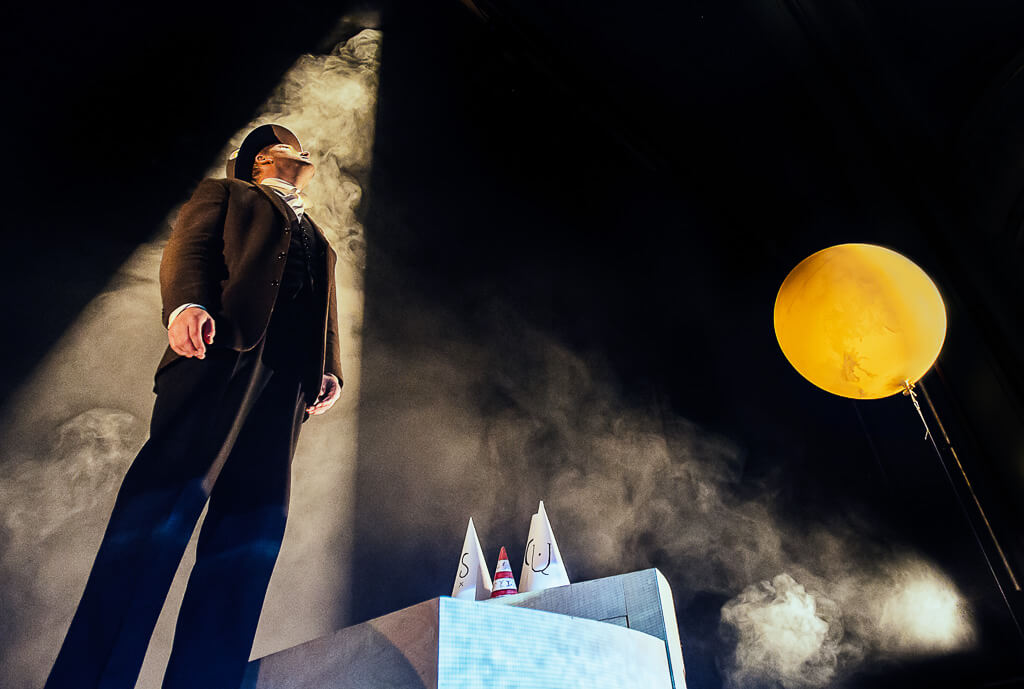 The Arrival (Ankomsten)
TeateriTeater Bråddgatan 34
Friday May 26, 17:00-18:15
Saturday May 27, 15:00-16:15
Saturday May 27, 18:30-19:45
Sunday May 28, 11:00-12:15
Sunday May 28, 13:30-14:45A magical performance about making a new start.
Following a freezing boat trip, he arrives in a strange city carrying only a suitcase and a photograph of his family tucked away in his breast pocket. In the struggle for survival, he had to leave his wife and ten-year-old daughter behind. Now he finds himself alone in a world where the language is incomprehensible and the social codes difficult to decipher.
Based on the multiple award winning graphical novel by Shaun Tan, the production is directed by Thaddeus Phillips. Lars Jansson, the set designer, has created a captivating universe of interchangeable wooden blocks that seamlessly shift to portray a living room, a kitchen, a tram and a city.
Thaddeus Phillips has directed several critically acclaimed productions in New York. He has also worked as a stage designer and actor for TV and film, both in the USA and in Colombia. Among other productions, you can see him in The Amazing Spiderman 2 and the celebrated Netflix series Narcos. Shaun Tan, an Australian artist, has received an Alma Award, an Academy Award and has created numerous books and movies.
The four actors on stage, along with the incredible set design, will leave no one untouched. The performance is accessible to everyone, including those who have newly arrived in our country. Teateri was founded in 1997 and its home is Jönköpings Teater, a theatre steeped in heritage.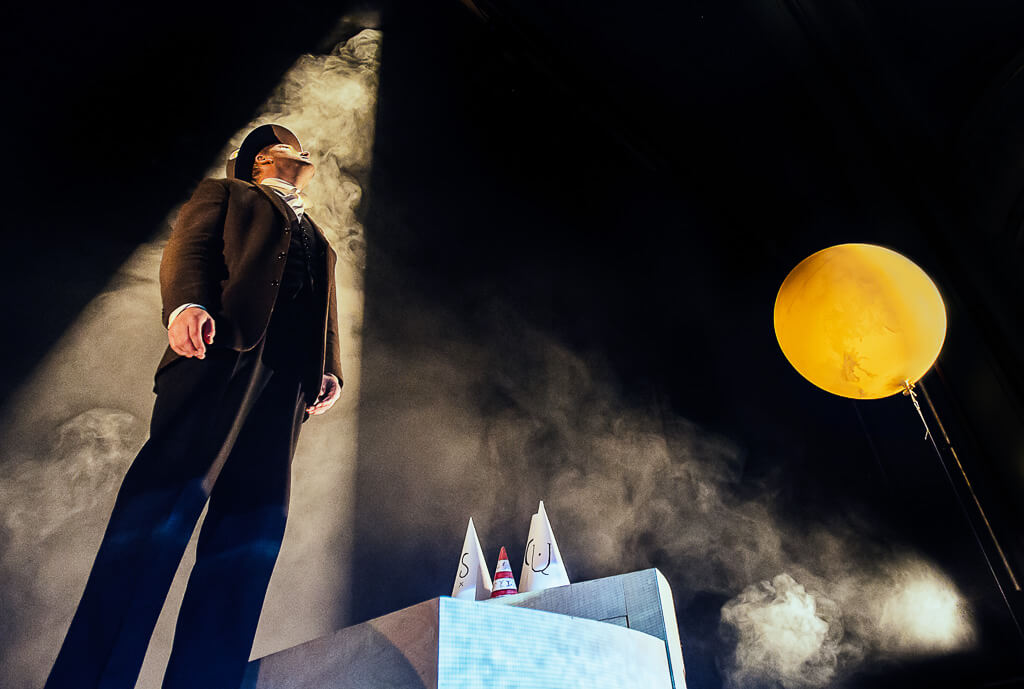 Photo: Peter Lloyd
Based on a book by: Shaun Tan
Director: Thaddeus Phillips
Stage design: Lars Jansson
Music Composition: Juan Gabriel Turbay
Cast: Christian Arin, Nanny Nilsson, Martyna Lisowska and Sam Rigi