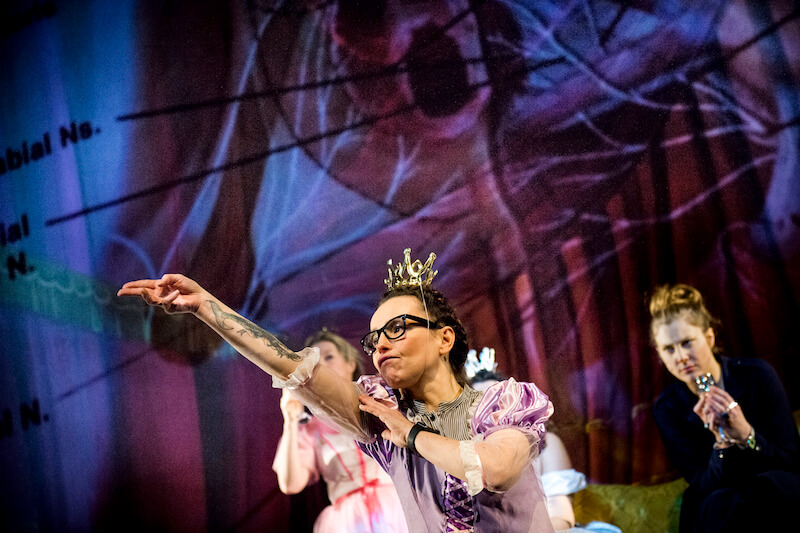 The Liberation Front (Befrielsefronten)
Örebro länsteaterStora teatern
Tuesday May 23, 16:00-18:15
Wednesday May 24, 13:00-15:15
Wednesday May 24, 19:00-21:15Anna has been hired as a temp at the newspaper in Örebro and has reluctantly moved back in with her mother. Her hometown is shaken by a series of violent sexual assaults and rapes and, in her role as a journalist, Anna encounters the fear and imposed limitations experienced by the women of the city. Why should they be the ones to stay at home? Why has the perpetrator not been found? The frustration leads to violence when a group of women take matters into their own hands and Anna has to re-evaluate her relationship with her hometown, her work and her past. She realizes that she will have to make a choice. Whose reality is she going to write?
Befrielsefronten, Maria Sveland's debut play, raises the issue of how sexual violence perpetrated by men affects our society, in a play full of anger, warmth and choral music.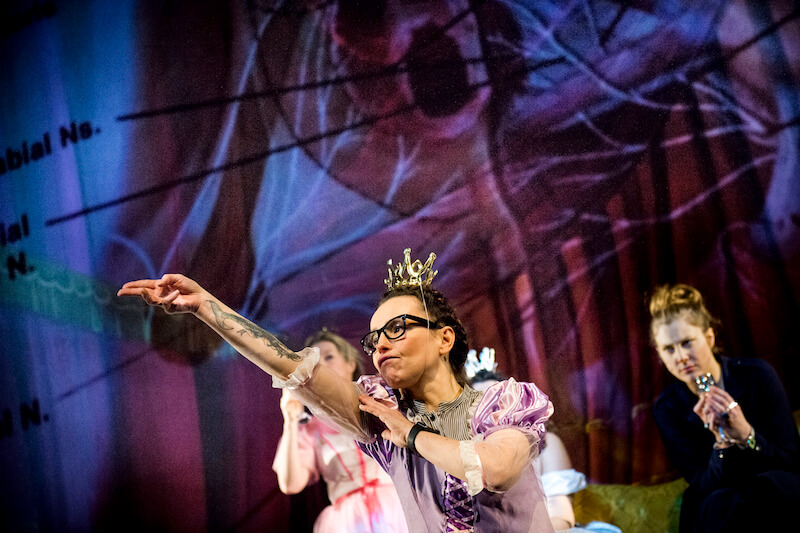 Photo: Kicki Nilsson/ICON Photography
Playwright: Maria Sveland
Director: Sara Giese
Stage and costume design: Johanna Mårtensson
Choral arrangement and rehearsal: Maria Johansson Josephsson
Sound design: Ronny Andersson
Make up: Giovanni Indelicato
Cast: Lo Kauppi, Malin Berg, Hanna Lekander, Hans Christian Thulin, Isabelle Moreau, Linus Lindman, Parwin Hoseinia, Per Fritz, Frida Beckman and Kalle Nilsson