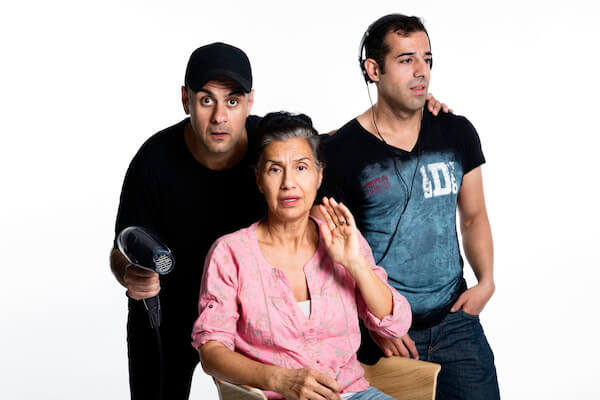 The Parlour (Salongen)
Sweden's Radio DramaCnema
Thursday May 25, 15:00-16:00
Friday May 26, 13:00-14:00Farideh thinks people should be grateful for the protection they receive in the new country. One should appreciate generosity and run as far away as possible from negative people. Her two sons are of a different view on the matter and are agreed that their Mum doesn't understand how things really are. That aside, the brothers are very different – Arash is working in the Mum's hair salon, while Farid dreams of becoming a stand-up comedian.
Life in Marjaneh Bakhtiari's debut play is just as complex as it is in reality: happiness goes hand in hand with despair, everyday racism shows its ugly face next to loving friendships, and poetic contemplations coexist with matter-of-fact news reporting.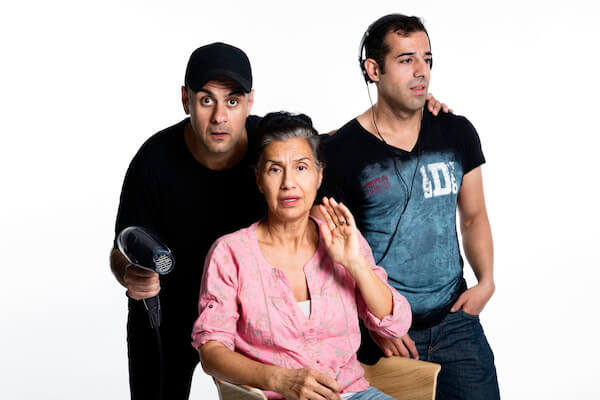 Photo: Jannie Flodman/Sveriges Radio
By: Marjaneh Bakhtiari
Director: Bahar Pars
Dramaturg: Magnus Lindman
Sound design: Michael Johansson
Producer: Dmitri Plax
Cast: Mina Azarian, Shebly Niavarani, Bahador Foladi, Bahar Pars, Ali-Reza Modjallal, Hulda Johannsdottír, Mia Benson, Joanna Rose, Elisabeth Lagerstedt, Mani Maserrat, Anne Konstenius, Esmat Abd Elmalak, Magnus Berg