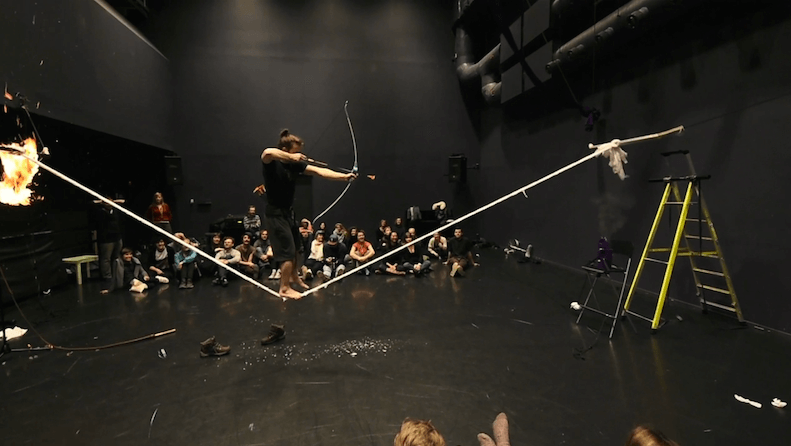 Breaking Point
Alexander Weibel WeibelVärmekyrkan
Wednesday May 24, 21:00-21:50
Thursday May 25, 19:00-19:50
Thursday May 25, 21:00-21:50
Friday May 26, 13:00-13:50
Saturday May 27, 13:00-13:50Using a slack-rope, the performance explores the tensions arising from the audience's expectations and relationships to different materials and everyday objects. Through the help of the audience, the prop is created during the performance and tested until it breaks.
The staging of the performance is simple, without any tricks of light or sound. The material speaks for itself and the audience sees what is really present on stage; the paper is real paper, the fish line is a fish line, and the fire is a real fire.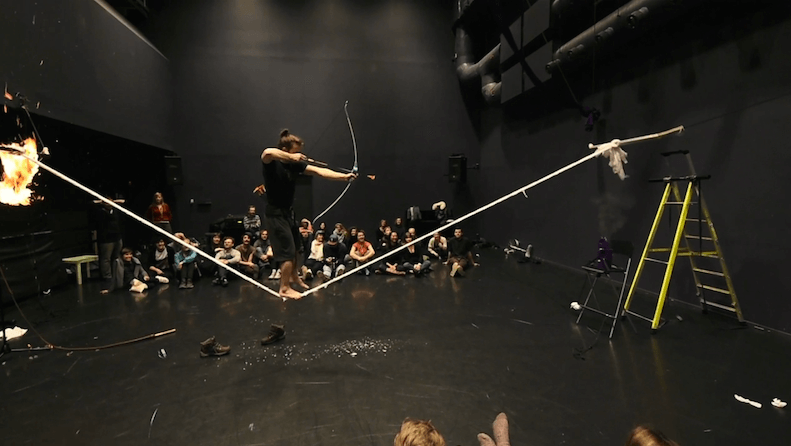 Photo: Maria Wallin
Creator: Alexander Weibel Weibel
Cast: Alexander Weibel Weibel and Aino Ihanainen