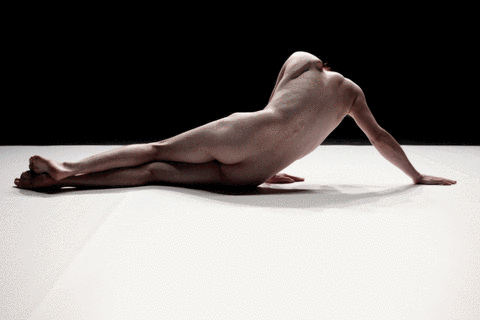 Everything Remains
JULI/JONTeater Bråddgatan 34
Tuesday May 23, 14:30-15:15
Wednesday May 24, 21:00-21:45
Thursday May 25, 19:00-19:45Everything Remains is part two in a trilogy exploring the potential of a weak body. It is a choreography designed for a tired body. A minimalistic and poetic encounter with an autobiography made up of physical transformations of gender, pain and limitations. With her archive of memories and experiences, Juli Apponen is utilised as subject matter. Everything in the performance stems from concrete experiences of operations, chronic pain and the physical body as an interchangeable and editable material.
Everything Remains is a reflection on weakness and an exploration of the potential that can be found within tiredness and limitations. What do we do when these conditions dominate? Is a tired body a more interesting body? Like a sheet of paper on an empty black stage, a naked body is exhibited on a white floor. Slowly, the body creates its own time and space. Through silent insistence, the audience is invited into a story about a body, a person and a human experience.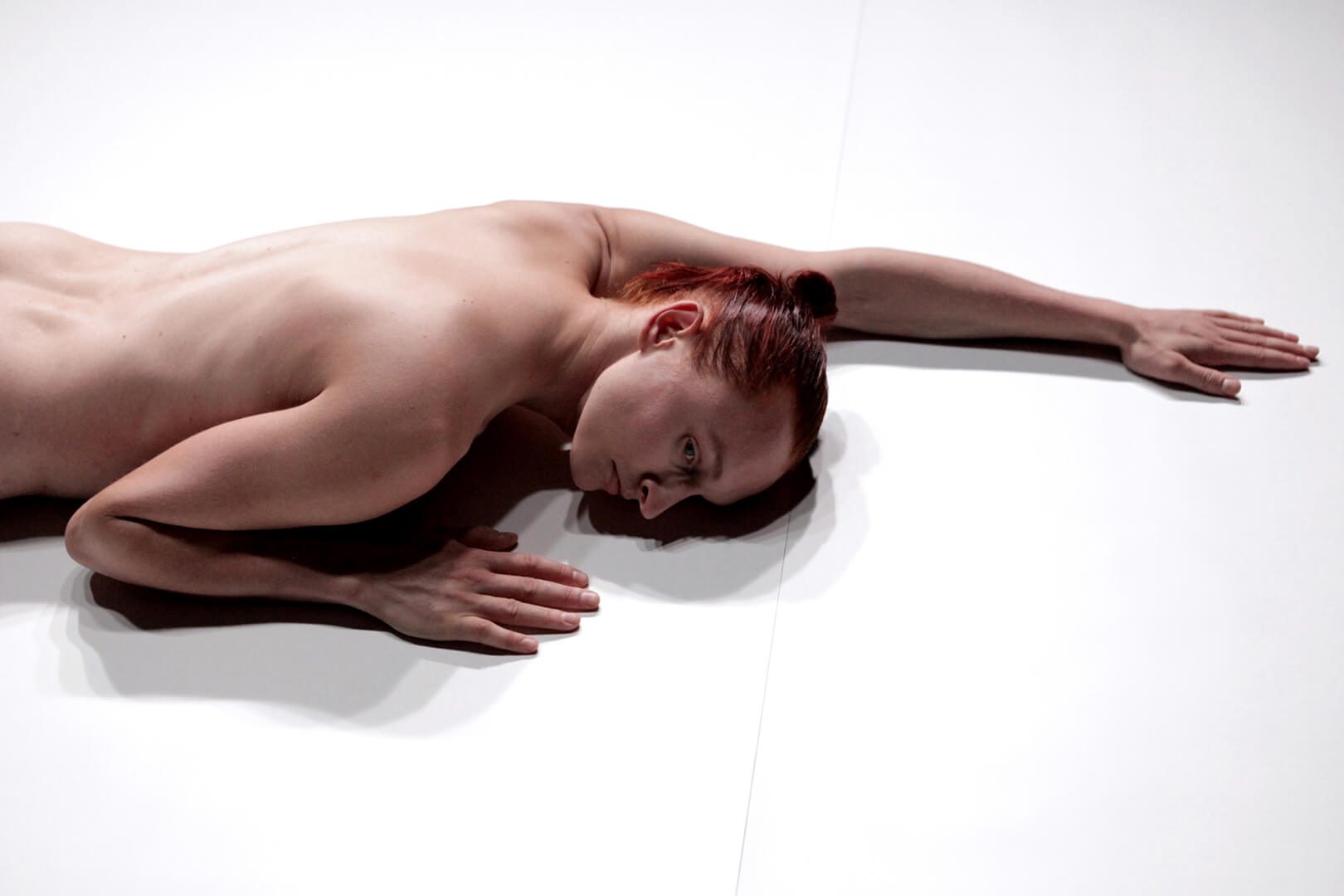 Photo: Monika Sobczak and Matthew Pitchford
Concept, Choreography, Stage and Sound design: Jon R. Skulberg and Juli Apponen
Composer: Lil Lacy
Dramaturg: Astrid Hansen Holm
Light Designer: Juli/Jon and Addis Prag
Cast: Juli Apponen