Biet i huvet/Riksteatern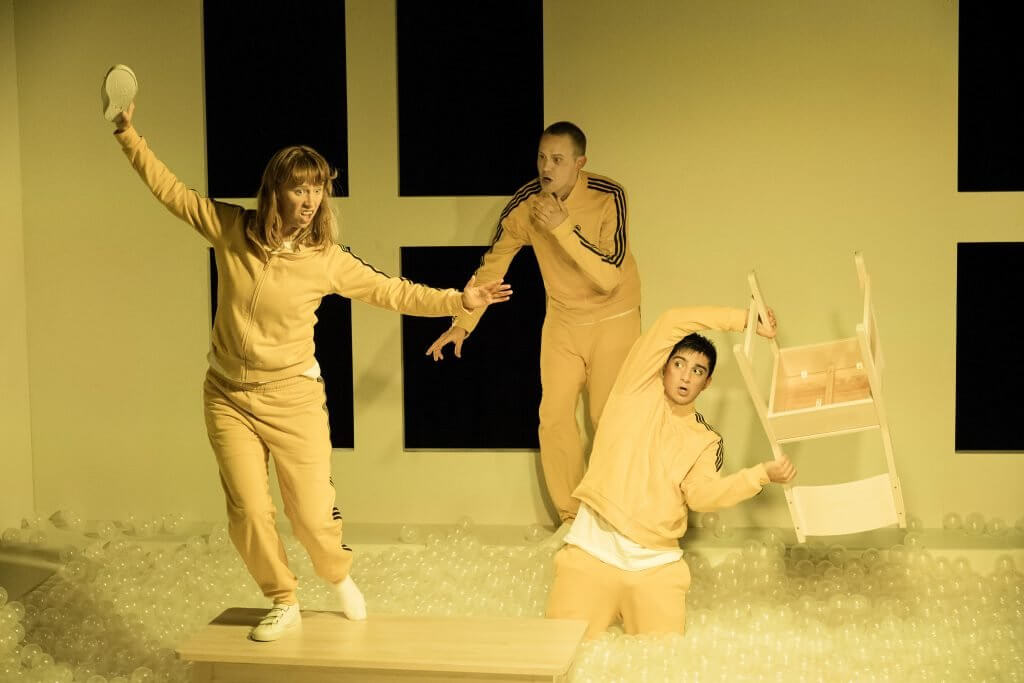 An imaginative story for children about escaping reality.
A gripping, dizzying, humorous tale told from a child's perspective, about the ability to overcome difficulties as if the world were a video game.
Roland Schimmelpfennig is one of Europe's leading playwrights. This is his first drama for children. At Riksteatern, Nora Nilson has previously directed performances including Ingen fattar utom vi (No one understands but us), Vad är det som händer? (What's happening?) and Slutet enligt Rut (The end according to Rut). Last year she directed Århundradets kärlekskrig (Love-struggle of the century) by Ebba Witt-Brattström at the Stockholm House of Culture & City Theatre.
Playwright: Roland Schimmelpfennig
Translator: Frederik Sjögren
Director: Nora Nilsson
Cast: Ester Claesson, Daniel Nyström, Dejmis Rustom Bustos, Lars Bringås
Scenography and costume: Julia Przedmojska
Light design: Sofie Gynning( praktikant StDH/SKH)
Sound design: Safoura Safavi
Mask design: Linda Goncalves
Dramaturge: Ninna Tersman