Newsletter #April and May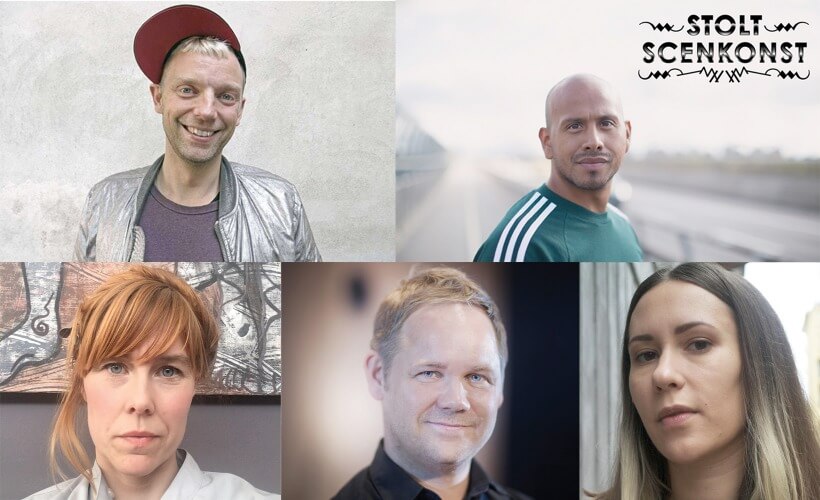 At Scensverige – Swedish ITI we declare spring and we've got started with things we were waiting for. We have received funding from the Swedish Arts Council for Proud Performing Arts, and are currently planning the program for performing arts and/or seminars at seven festivals – Växjö Pride, Malmö Pride, Stockholm EuroPride, Gothenburg EuroPride, Gävle Pride, Jönköping Qom Ut and Umeå Festival Normal. To EuroPride we have also been commissioned by the Swedish Institute to invite international guests. We have made a global announcement through the International Theater Institute, where we initiated an international workgroup. The group will have its first meeting in Stockholm in August. Please let us know if you or someone you know would like to engage.
The Swedish shows we hope to present come from our member organizations and independent performing arts producers who work actively with LGBT+ perceptive, and the international tracks we currently work with are Georgia, Russia, Spain, Ghana, Finland and the United States.
From the Swedish Institute we have again this year been assigned  together with ASSITEJ to invite international guests to both the Bibu (Biennale for Children and Youngsters) in Helsingborg in May. Be sure to meet these colleagues! Everyday there will be an opportunity to meet the guests informally at "Fika with Bibu". Over a cup of coffee we talk about the performances of the festival as well as trends and tendencies in the Swedish performing arts. At the time of writing, guests from Latvia, Malawi, Zimbabwe, Namibia, Botswana, Estonia, Turkey, Russia, Moldova, Ukraine, Germany, Pakistan, Belgium and Korea have been confirmed. See Bibu's website for schedule.
Thursday, May 17th, we also arrange at the Bibu seminar "We´ve really come a long way in Sweden with this LGBT thing, haven´t we?", Where moderator Joakim Rindå from Riksteatern talks with playwright Isabel Cruz Liljegren, actor Simon Rodriguez, artistic leader from Ögonblickteatern Johanna Salander and artistic leader at the Folkteatern Gävleborg Mattias Brunn on performing arts with HBTQ + perspective aimed at children and young people.
That evening, we invite you to a mingle at Tivoli in Helsingborg where we inform about our activities and arrange a competition for the best idea for seminar/panel talk/ workshop for the Swedish Biennale of Performing Arts. The winner will, together with us, arrange their proposed seminar and get a free biennial pass! The competition will also be posted on Facebook.
The selection committees from the Swedish Biennale of Performing Arts and Swedstage are working intensenly in seeing and discussing performances. There is a lot of interesting shows on Swedish stages right now, and it will be exciting to see what festival program we will get.
We visited Sundsvall last week for the start-up meeting with the Scenkonst Västernorrland Mikael Flodström and our future biennial coordinator Mira Helenius, currently dance director of Norrdans. We are now working on creating a steering group and starting the inventory of theater and seminar rooms in Sundsvall and Härnösand. Save the dates 14-19 May 2019! And of course the Swedstage dates 21-24 October 2018.
On April 5th, I and Björn Wiman from Dagens Nyheter interviewed the Swedish Television culture news regarding visa problems for international guests. Hopefully, they will push this to a higher instance. Swedish ITI wrote its first concrete proposal for a solution to the Ministry of Foreign Affairs already in 2005. The proposal wanted all authorities and embassies to work towards common guidelines instead of an embassy stopping a guest from a certain country that we received money from the Swedish Institute to invite.
Do not miss our annual meeting on 7th of May in Stockholm! At 13:00 to 14:30, the meeting will be held for our council representatives, and after that we open the doors to all interested, as we will arrange a seminar. More info about location and content will come!
Best regards,
Ulricha Johnson
Managing Director Scensverige – Swedish ITI