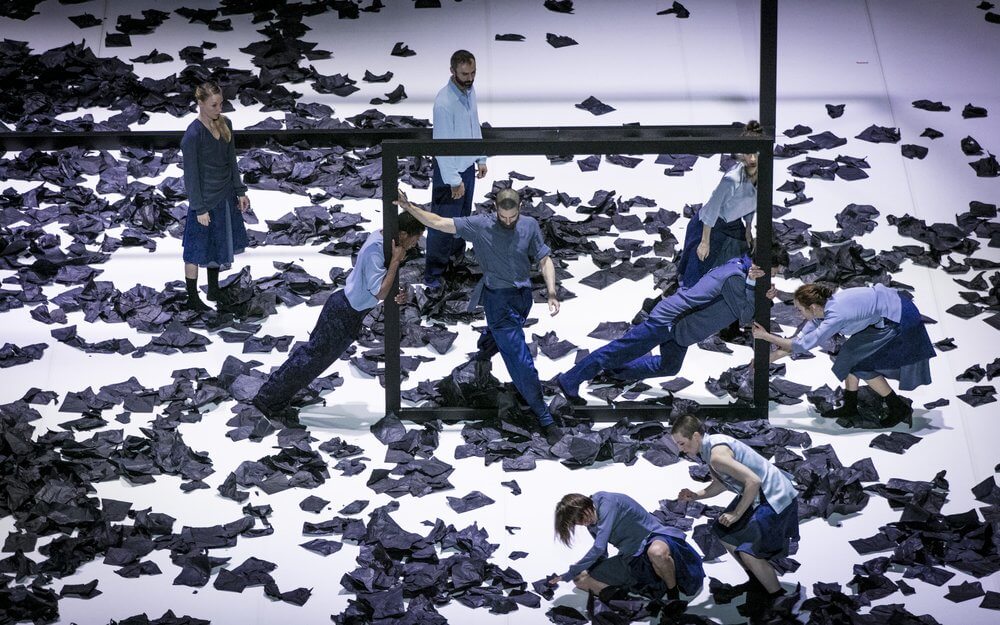 The performing arts spring is in full bloom and for those who want to see everything it's busy these days. Check out the premieres of the month in Sweden here!
We have two important reminders:
1. Do not wait too long to nominate your performance to the The Swedish Biennial for Performing Arts 2019! The selection committee is working hard to see as much as they can around Sweden, make sure that they make it to your show. The Biennial takes place in Sundsvall and Härnösand in May 2019.
2. The call for productions to Swedstage closes on April 15! A large number of foreign bookers and guests come to Stockholm from 21-24 October to see an intense program of Swedish productions for children, young people and adults. Read more about it here.
The Proud Performing Arts program at various Pride Festivals is underway. Through our wide national network and partners, this year we will be able to offer performing arts, seminars och talks with lgbt + perspectives at Pride in Växjö, Malmö, Gävle and Jönköping, as well as EuroPride in Stockholm and Gothenburg! We will also invite a number of international guests with funding from the Swedish Institute.
World Theater Day is celebrated on March 27 worldwide. Every year a message is written by a selected artist, the first being Jean Cocteau in 1962. Since the initiator, our main organization ITI (International Theater Institute), celebrates 80 years this year, it is celebrated with five messages from all continents (defined by UNESCO). Those who wrote this year's world theater message are Ram Gopal Bajaj (India), Maya Zbib (Lebanon), Simon McBurney (United Kingdom), Sabina Berman (Mexico) and Wêrê Wèrê Liking (Ivory Coast).
Here you can read the messages, translated into 50 different languages. 
The Swedish translations will be posted shortly! If you are in Paris on World Theater Day, there will be a big celebration in the UNESCO building.
Scensveriges annual meeting will take place in Stockholm on the 7th of May, 13-16.30. At the meeting, all the council members who represent our members gather. Among other things, it will be an exciting filling choice on the chairman's post, and a presentation of our future plans. Just as after the November meeting, we will open the doors for everyone after the first hour. What happens at 14-16.30 is being planned, we will return with location and seminar content!
In May, we will arrange a seminar at Bibu with the heading "Haven´t we come a long way in Sweden with this lgbt-thing?", where a panel of Isabel Cruz Liljegren, Simon Rodriguez, Johanna Salander and Mattias Brunn will talk about the work of performing arts directed at children and young people, moderated by Joakim Rindå. We will also invite you to a mingle where we repeat the popular concept "Propose a seminar to The Swedish Biennial for Performing Arts and win a free biennial pass". This year we have again, together with Assitej, been commissioned by the Swedish Institute to invite international guests, come and see them!
Best regards,
Ulricha Johnson
Managing Director Scensverige – Swedish ITI