Newsletter #December 2019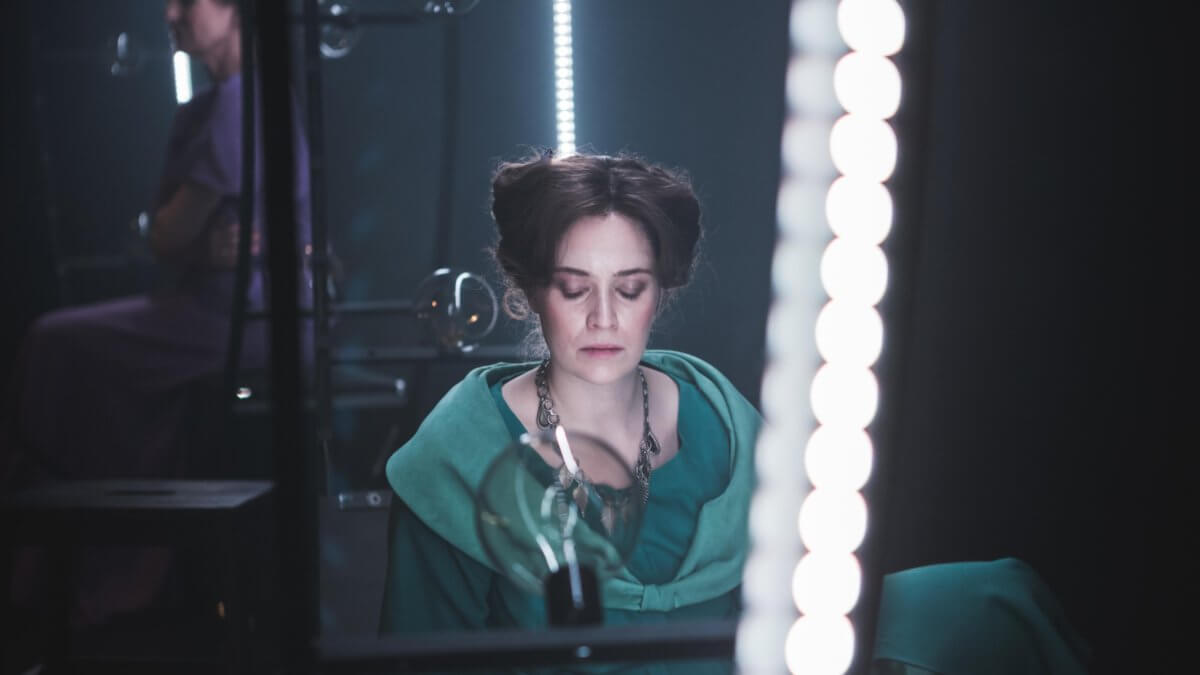 We are very happy to announce that Västerås (Westeros for Game of Thrones fans!) will be the city for the next Swedish Biennial for Performing Arts in May 2021! It will be incredibly fun to invite everyone to Västmanland's Theater, where Niklas Hjulström is the Executive and Artistic Leader. Västerås and Västmanland have a history of a rich and innovative cultural life, and many exciting cultural personalities. Västmanland's Theater has over the years done a fantastic anchoring work and creates a lot of commitment in the region. In addition, Scensverige will celebrate 70 years as Swedish Center of International Theatre Institute, so this biennial will become extra festive in several ways.

Contemporary Russia exchange plans
Scensverige has just returned from Moscow, where we met Russian partners for an exchange of contemporary drama between our countries. The project was initiated by the Cultural Councelor Stefan Ingvarsson at the Swedish Embassy in Moscow, and we have had planning meetings with the Meyerhold Center, which is a unique house with three stages that are open to independent performing arts. They work with a comprehensive residency program to encourage non-established creators to enter the industry. Now we would like to know which Swedish institutions, venues or performing arts presenters who are interested in being part of staged readings of a number of newly written Russian plays during 2021.

While in Moscow we also took the opportunity to visit the Gogol Center and show our support to the director and artistic director Kirill Serebrennikov via his management staff. Serebrennikov has been released from a house arrest after 20 months, but still faces imprisonment on charges of financial crime, and his passport is seized. Most people agree that the crime is fabricated and that the detention is because his work is provocative. We also visited our Russian sister organization within the International Theater Institute, which has its office at the Rainkin School of Performing Arts, and had additional meetings with Elektroteatern and Theater Doc, who visited Proud Performing Arts during Stockholm Pride 2018 with the play Out of the closet. The director was earlier this year forced to police interrogation after saboteurs sent in a 15-year-old with false ID documents in the audience, thus stopping the performance under the gay propaganda law for minors. Despite troublesome gray zones, Russian performing arts is blooming, and young, modern creators are attracting lots of audiences to productions that address societal issues.

International festival in Fujairah
The International Monodrama Festival in Fujairah in February have requested suggestions for a Swedish production, we are now investigating who would suit the festival. The arranger is the United Arab Emirates ITI Center, who offer international productions to a local audience, as well as seminars and artistic talks to create understanding and ties across borders.
European Council meeting
Since out last newsletter we've also been to a European Council meeting during the Maribor Theater Festival in Slovenia. Our European Council is one of all regional councils of the International Theater Institute, which is our main organization. We met colleagues from 19 countries and had many thoughtful and lively discussions about cultural policy, gender equality, diversity, LGBTQ +, the conflicts in Turkey, the threat to freedom of expression in Hungary, refugee projects in Switzerland, prison projects in Italy, the social significance of the theater in Belgium and Macedonia among many others.

Tbilisi
We have also this fall had creative days in Tbilisi, where we are working on a project with local partners and our colleagues at the Georgian ITI center. With funding from the Swedish Institute we are striving to strengthen our bonds with different Georgian communities. More info to come!

Come see us in New York, and join the Proud Performing Arts
In January we travel to New York to initiate collaborations between our members and US partners. We participate in APAP, ISPA and Under the Radar, and have good guidance in the conference jungle by Elin Norquist, who after work at the Swedish Arts Council and the Swedish Music Agency, is our consultant. On January 14 we will take our international LGBTQIA network Proud Performing Arts to a further level. We are hosting a long table talk at Scandinavia House, with both American and Swedish participants. The talk is ally inclusive and we direct our work both to organizations who want to take their LGBT+ work further and artists who identify as or work with LGBT+ perspectives. Please get in touch if you want more info on this. We wish you all the best for the holidays and the new year. And remember the best gifts are performing arts experiences!

Photo: From the production "Den sårade divan", Folkteatern Gävleborg
Photographer: Tomas van der Kaaij