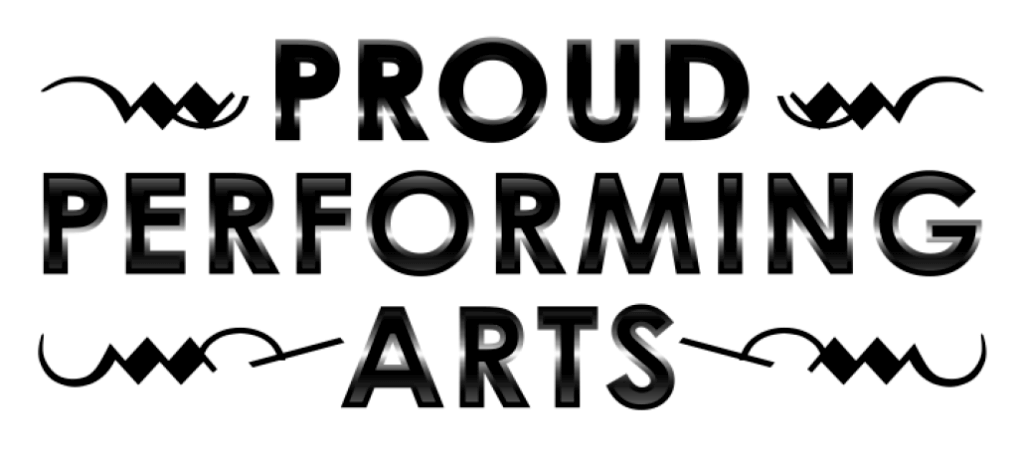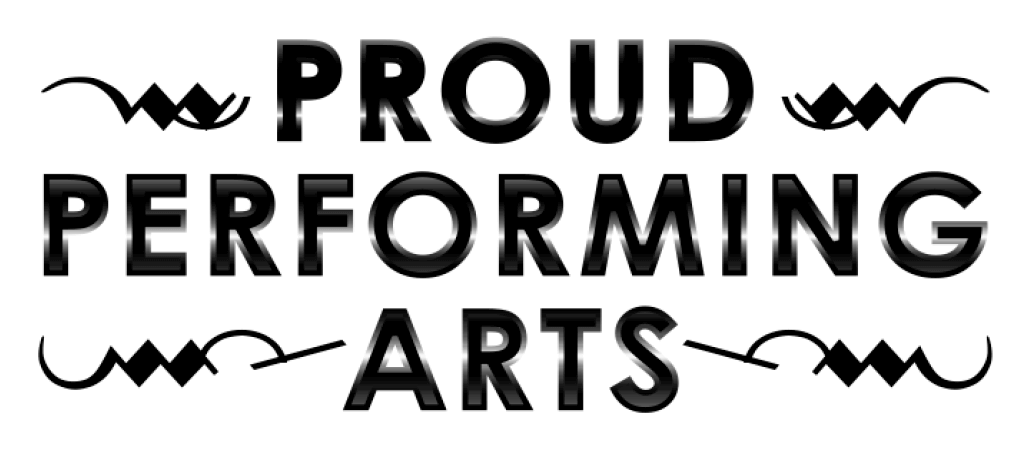 Open call for all centers to join ITI Proud Performing Arts LGBTQ+ meeting at TCG in Miami 5-7 June and Stockholm Pride 1-2 Aug
During Euro Pride in Stockholm 2018 Swedish ITI hosted the first network meeting and would like to invite everyone that are interested in working actively with these issues to join us.
The Miami meeting will take place within the TCG conference between June 5-7. Expenses need to be covered by participants.
The Stockholm meeting will be during Stockholm Pride between Aug 1-2. Some funding for specific countries is available. We are also looking for small-medium performances.
Proud Performing Arts
Proud Performing Arts is a global network and workgroup that was initiated at the World Congress of ITI in July 2017 by the Swedish ITI center.
It aims to empower, encourage and elevate performing arts with a LGBTQ+ perspective and artists working with the matter. The network is a platform for solidarity and inspiration and strives to bring forward the different conditions for LGBTQ+ people all around the world.
Aims
Proud Performing Arts should be a platform for exchanging experiences.
Proud Performing Arts should facilitate distribution of and make visible performing arts with a LGBTQ+ perspective.
Proud Performing Arts should inspire exchange between artists, producers and presenters.
Please email ulricha@scensverige.se if you are interested in participating in one of the meetings.
Critical Stages/Scènes Critiques
International Association of Theatre Critics Association internationale des critiques de
théâtre 27, rue Beaunier, 75014 Paris, France www.aict-iatc.org

Critical Stages/Scènes Critiques is available online to the reader without financial, legal or technical barriers. Ιt is a peer-reviewed journal fully committed to the Open Access Initiative. It  offers a platform for debate and exploration of a wide range of theatre and performance art manifestations from all over the world. Our aim is to make our readers feel that Critical Stages/Scènes Critiques is their "local" journal with a global reach.
Call for Articles and Essays
The theatricality of music, the musicality of theatre
Guest Editor: Octavian Saiu
The relationship between theatre and music is as old as both these art forms. To look into their time-honored connection is to highlight the sense of what it means to experience human creativity in its most enchanting and possibly most meaningful form. With time, both theatre and music moved beyond the aesthetic and became areas of debate, subjectivity and criticism. They have welcomed questions about the fundamental aspects of society and culture, in an unparalleled way. This process has intensified with the advent of modernity: from Wagner's gesamtkunstwerk to contemporary musical, from Grotowski's aspiration towards the perfect embodiment of sound to current explorations in musical anthropology, the appeal of a complex, total performance that integrates music and theatricality has not ceased to appeal to artists, scholars and audiences alike.

So, what is the relationship between these two complex universes in the twenty-first century, a century of unprecedented changes?  How is this relationship affected by the new technology and the new media? To what extent is it influenced by the current social, economic or political developments of the world?

This special issue of Critical Stages/Scènes critiques will examine the theatricality of music and will investigate the musicality of theatre, focusing on the following themes, among others:
the dynamics between theatre and music, in the East and in the West
the architecture of sound in contemporary performance
the new theatricality of opera
the transnational aesthetics of the musical
the soundscape of performing arts
the musical and the postmodern/posthuman industry
theatre criticism and music criticism: similarities and differences
the contemporary musical: advertising, marketing, and tourism
We invite critics, scholars and researchers from around the world to contribute to a special issue of the journal dedicated to the aesthetics, meanings and social implications of music in theatre and, equally, of theatre in music. The issue is interdisciplinary. Therefore, we welcome contributions from a range of disciplines, including performance, music, cultural studies, sociology, philosophy and journalism.

Length: Maximum 3.500 words
Language: English or French
Deadlines for proposals: 15 September 2019
Submissions in the form of completed articles should be sent by early March 2020
Revisions will be due by late April 2020
Publication date: late June 2020
Stylesheet for Critical Stages/Scènes critiques: click here
Submission Guidelines: click here
Playwriting workshop with Simon Stephens
23-­‐24 June 2019
Promoted: by Lyra Teatro
Where:

TheArtLand Fabbrica del Vapore, lotto 10 Via Giulio Cesare Procaccini 4, 20154, Milan.
Contacts:
www.lyrateatro.it
info@lyrateatro.it
Here's the link to the facebook event: https://www.facebook.com/events/378024499655925/
"We need stories again. In a time of poverty, we need our storytellers do their work properly. It is only through lightness, fun and anarchy that we can really investigate the darkest areas of human existence. So we investigate horror with lightness and play."
After the great workshop we hosted last June, with attendees from Italy, United Kingdom, France, Belgium, USA and Poland, and after the great success of his play The Curious Incident of the Dog in the Night-­‐Time, viewed by over 20000 people at the Elfo Puccini Theatre, Simon Stephens will be back at The Art Land (Fabbrica del Vapore, Milan) for another two-­‐day workshop.
The great British playwright (one of the most prominent in the last 20 years!) will continue what he started in last year's workshop, sharing his personal and fascinating perspective on playwriting with exercises and food for thought for group discussions, and focusing on stories and the need for irony, surprise and honesty. It is a unique opportunity, for beginners and experienced writers alike, to study with a brilliant and engaging master really passionate about his job.
"Thoughts, laughs, notes and inspirations from the workshop are still frequently in my head. As per Simon's definition of nostalgia (something from the past which was interrupted and we wish would continue), I already feel nostalgic." ― one of the attendees from last year's workshop.
The number of participants is limited to 15 and the workshop will be held in English: a C1 written and oral proficiency level is required for all attendees. To submit your application, please send us an email with your artistic CV and a link to a self-­‐presentation video in English. Please write "Workshop Simon Stephens 2019" as a subject line and send your application to info@lyrateatro.it by Friday March 30th. All candidates applying to this call will be informed by mail about the outcome of the selection process by Monday April 15th. For attendees not living in Milan, we will be glad to assist in finding affordable accommodation.
The participation fee for the workshop is 200 Euros.
SIMON STEPHENS Simon Stephens (Manchester, 1971) is one of today's leading playwrights, with more than 30 plays written over the last 20 years. His works have been staged by the most prominent theatres in the UK, US, Canada, Holland, Germany and Eastern Europe. Having taught at the Young Writers Program of the Royal Court (2001-­‐2005), he is now Artistic Associate at the Lyric Hammersmith in London, where Morning and Three Kingdoms opened in 2012, and of the Step Company in Chicago, that staged the US premieres of Harper Regan and Motortown. His adaptation of Mark Haddon's novel The Curious Incident of the Dog in the Night-­‐Time won the Oliver and Tony Awards for Best New Play. In 2014 Simon premiered Carmen Disruption at Deutsches Schauspielhaus in Hamburg and Birland at the Royal Court. His adaptation of Chekhov's The Cherry Orchard also opened at the Young Vic in 2014. In 2015, Heisenberg opened at MTC in New York; The Funfair, Simon's new version of Ödön von Horváth's Kasimir und Karoline, opened at Home Theatre in Manchester; and Song from Far Away, directed by award-­‐winning Belgian director Ivo van Hove, received its UK premiere at the Young Vic. His version of Brecht and Weill's The Threepenny Opera opened at the National in May 2016. In 2017 Nuclear War opens at the Royal Court, his English language version of Obsession opens at the Barbican, Fatherland opens at the Royal Exchange Manchester, his new adaptation of The Seagull comes to the Lyric Hammersmith.