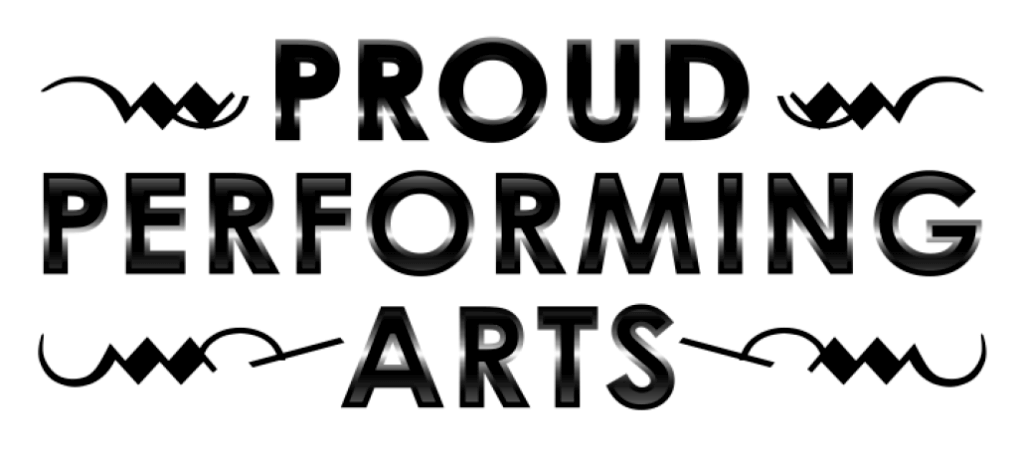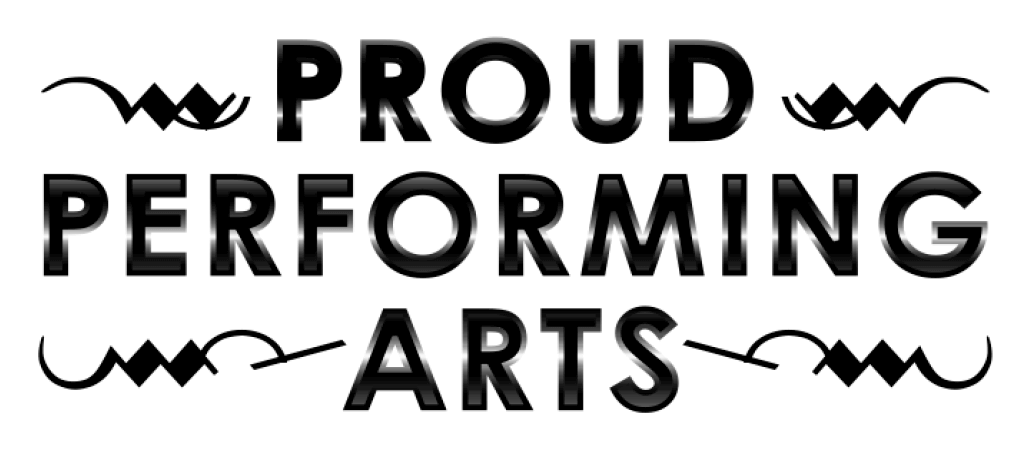 Open call for all centers to join ITI Proud Performing Arts LGBTQ+ meeting at TCG in Miami 5-7 June and Stockholm Pride 1-2 Aug
During Euro Pride in Stockholm 2018 Swedish ITI hosted the first network meeting and would like to invite everyone that are interested in working actively with these issues to join us.
The Miami meeting will take place within the TCG conference between June 5-7. Expenses need to be covered by participants.
The Stockholm meeting will be during Stockholm Pride between Aug 1-2. Some funding for specific countries is available. We are also looking for small-medium performances.
Proud Performing Arts
Proud Performing Arts is a global network and workgroup that was initiated at the World Congress of ITI in July 2017 by the Swedish ITI center.
It aims to empower, encourage and elevate performing arts with a LGBTQ+ perspective and artists working with the matter. The network is a platform for solidarity and inspiration and strives to bring forward the different conditions for LGBTQ+ people all around the world.
Aims
Proud Performing Arts should be a platform for exchanging experiences.
Proud Performing Arts should facilitate distribution of and make visible performing arts with a LGBTQ+ perspective.
Proud Performing Arts should inspire exchange between artists, producers and presenters.
Please email ulricha@scensverige.se if you are interested in participating in one of the meetings.
Open Call for the International Theatre and Music Project
"INSTANT ACTS against Violence and Racism 2019" (Germany)

Interkunst e.V., located in Berlin, is looking for young performing artists for their upcoming theatre and music tour "INSTANT ACTS against violence and racism". The project takes place in Germany and Italy (South Tyrol) and is from 1st September until 26th October 2019. We are looking for performers – soloists or duos, between 18 and 30, who are involved in theatre, dance, music, circus (no aerial acts), x-sport, etc. We want to create an international ensemble of 15 talented and creative people who are open for new experiences. We want to reach out to a young audience and explore different aspects of violence, racism and islamophobia. We believe art is a powerful educational tool.

Travel, board, lodging and a salary are provided for each artist.
DEADLINE for applying is April 30th, 2019 by email: instantacts@interkunst.de
More information to apply: www.interkunst.de/en/application-for-artists

Knowing your activities and experience we would like to kindly ask you to put us in touch with suitable artists or share our open call. Please do not hesitate to ask about further details.

Best regards,
Til Dellers, creator and producer
Arkadiusz Zietek, artistic director

Watch our Instant Acts 2015 Video on YouTube

INTERKUNST e.V.
Hauptstrasse 56 Portal I
10827 Berlin
Tel. 030 781 4001
Fax. 030 781 4002
instantacts@interkunst.de
www.interkunst.de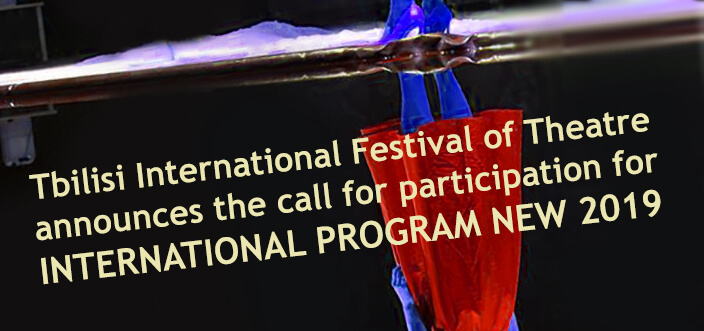 Application deadline 15 april 2019
Program NEW was presented to the Georgian audience as a part of International Program with an aim to attract new to international scene and emerging artists, to challenge the audience with different forms and disciples of contemporary arts and the same time to encourage artists from all around the world.

With numerous suggestions from different companies NEW is getting more popular from year to year.

Since its first days, every edition and its artist make the idea of NEW successful.
NEW hosted great companies and artists from Israel, Poland, Lithuania, Argentina, Romania, Germany, Finland, Russia, India, Denmark, Slovenia, Armenia, South Korea, Azerbaijan, Norway, Hungary, Sweden.
So, this is announcement for participation in program. Theatre, Circus, Dance, Street Art, Installation and Digital artists and their companies are invited to discover Georgia, meet the most magical audience and promote their work internationally!

We also would like to inform you that this year, the festival will announce special prizes for the companies:
The Special Prize of Georgian Theatre Critics Association and
"Caucasian Business week" newspaper special Prize.
Have a look at CONDITIONS for participation!

The Deadline for call of applications – April 15, 2019
The program is based on selection;
The organizers will select productions of official invitations and a certain number of productions as fringe productions, for which applicants can bring their productions at their own expense.

Selected performances will be announced by e-mail not later than April 25, 2019

For selected participants festival provides following:
– Venue and technical support
– General publicity
– Accommodation during the stay
– Airport transfers
– Per-diems (25 USD per person per day)

Please take into consideration following points:
– The set-up day and performance day will be appointed by the festival and it varies from 2 to 3 days, accommodation is set accordingly;
– TBS international does not cover your travel costs and does not provide an artistic fee.

How to apply:
– We receive online application forms only.
– Please send filled application form together full DVD record of performance on vimeo and the requested appendixes to: new@tbilisiinternational.com(Download The Application Form)

The BRIK team proudly presents the 5th edition of Brabants Internationaal Kinderfestival.

This edition we open a call for agents, impresario's, curators and programmers in the performing arts field to apply for our delegates program. The festival is happy to announce registration for delegates to visit the festival from the 5th until the 11th of June. There is a focus on the period from the 5th until the 9th of June 2019.

BRIK festival is a bi-annual performing arts festival for children that is organized in Breda, the Netherlands. The festival is the only festival in Europe that focuses on ambiguous, non-verbal shows for children in the age of 0 to 12 years. Accessible performances that take time and space, dare to stand still and form a counterbalance for the relentless speed of the entertainment industry.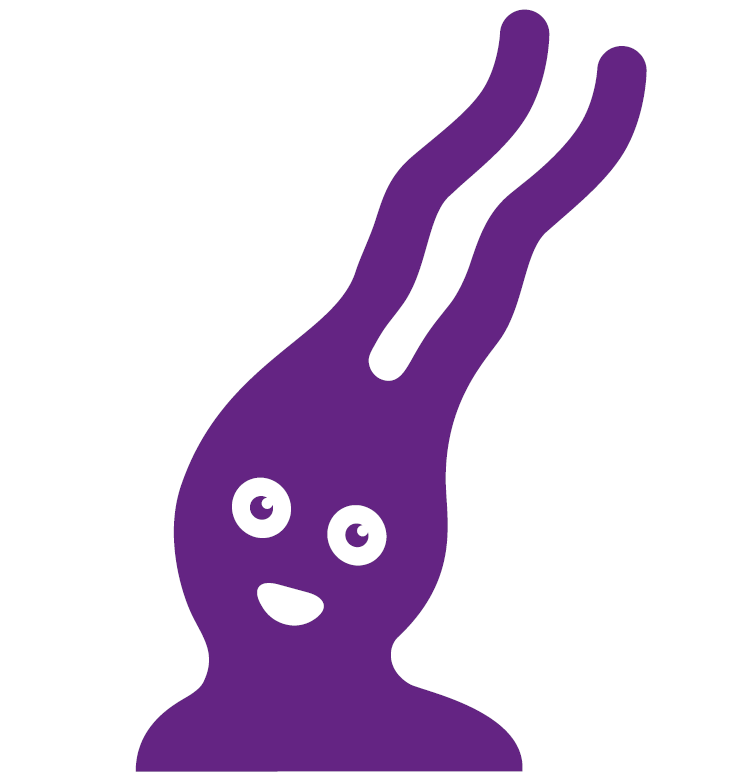 This year the festival presents 26 performances for young audiences. We present work from 10FINGERS – Iceland | Bunk Puppets – Australia | Cas Public – Canada | Motionhouse – England | Kwatta – The Netherlands | Philippe Saire – Switzerland | Voldaan – The Netherlands
and many others.

There is a focus that gives delegates an opportunity to see Dutch work and broaden their network to program it in their theatre's and festivals. Click here for a program overview.
The core activities of the festival consists of:
An international programming for children in the age of 0 to 12 years with public performances and school performances in theatres and on location.
Performances of Dutch work that has the potential to be programmed abroad.
A talent development program that provides a quality boost to the range of non-verbal productions for children in the age of 0 to 6 years. Produced by Maas, Schippers&VanGucht en de Stilte.
BRIK offers:
Tickets for all shows;
A personal guide during the festival;
Dinners with collegues from the performing arts industry;
A reception with Dutch companies;
Accomodation;
Visit at Theater Artemis in 's-Hertogenbosch en Schippers&VanGucht in Breda;
A series of blind dates. The blind dates are meant to get to know people who are outside your network and who are highly unlikely to meet.
We can offer these facilities to 20 delegates. We can invite one person from an organisation. The selection will be announced 10th of may.
Contact:
E: delegates@brikfestival.nl
W: www.brikfestival.com
Playwriting workshop with Simon Stephens
23-­‐24 June 2019
Promoted: by Lyra Teatro
Where:

TheArtLand Fabbrica del Vapore, lotto 10 Via Giulio Cesare Procaccini 4, 20154, Milan.
Contacts:
www.lyrateatro.it
info@lyrateatro.it
Here's the link to the facebook event: https://www.facebook.com/events/378024499655925/
"We need stories again. In a time of poverty, we need our storytellers do their work properly. It is only through lightness, fun and anarchy that we can really investigate the darkest areas of human existence. So we investigate horror with lightness and play."
After the great workshop we hosted last June, with attendees from Italy, United Kingdom, France, Belgium, USA and Poland, and after the great success of his play The Curious Incident of the Dog in the Night-­‐Time, viewed by over 20000 people at the Elfo Puccini Theatre, Simon Stephens will be back at The Art Land (Fabbrica del Vapore, Milan) for another two-­‐day workshop.
The great British playwright (one of the most prominent in the last 20 years!) will continue what he started in last year's workshop, sharing his personal and fascinating perspective on playwriting with exercises and food for thought for group discussions, and focusing on stories and the need for irony, surprise and honesty. It is a unique opportunity, for beginners and experienced writers alike, to study with a brilliant and engaging master really passionate about his job.
"Thoughts, laughs, notes and inspirations from the workshop are still frequently in my head. As per Simon's definition of nostalgia (something from the past which was interrupted and we wish would continue), I already feel nostalgic." ― one of the attendees from last year's workshop.
The number of participants is limited to 15 and the workshop will be held in English: a C1 written and oral proficiency level is required for all attendees. To submit your application, please send us an email with your artistic CV and a link to a self-­‐presentation video in English. Please write "Workshop Simon Stephens 2019" as a subject line and send your application to info@lyrateatro.it by Friday March 30th. All candidates applying to this call will be informed by mail about the outcome of the selection process by Monday April 15th. For attendees not living in Milan, we will be glad to assist in finding affordable accommodation.
The participation fee for the workshop is 200 Euros.
SIMON STEPHENS Simon Stephens (Manchester, 1971) is one of today's leading playwrights, with more than 30 plays written over the last 20 years. His works have been staged by the most prominent theatres in the UK, US, Canada, Holland, Germany and Eastern Europe. Having taught at the Young Writers Program of the Royal Court (2001-­‐2005), he is now Artistic Associate at the Lyric Hammersmith in London, where Morning and Three Kingdoms opened in 2012, and of the Step Company in Chicago, that staged the US premieres of Harper Regan and Motortown. His adaptation of Mark Haddon's novel The Curious Incident of the Dog in the Night-­‐Time won the Oliver and Tony Awards for Best New Play. In 2014 Simon premiered Carmen Disruption at Deutsches Schauspielhaus in Hamburg and Birland at the Royal Court. His adaptation of Chekhov's The Cherry Orchard also opened at the Young Vic in 2014. In 2015, Heisenberg opened at MTC in New York; The Funfair, Simon's new version of Ödön von Horváth's Kasimir und Karoline, opened at Home Theatre in Manchester; and Song from Far Away, directed by award-­‐winning Belgian director Ivo van Hove, received its UK premiere at the Young Vic. His version of Brecht and Weill's The Threepenny Opera opened at the National in May 2016. In 2017 Nuclear War opens at the Royal Court, his English language version of Obsession opens at the Barbican, Fatherland opens at the Royal Exchange Manchester, his new adaptation of The Seagull comes to the Lyric Hammersmith.