Performing arts in the US – challenges and opportunities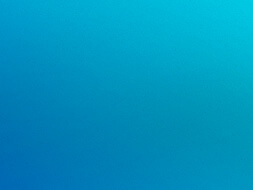 Performing arts in the US – challenges and opportunities
Arranged by the Embassy of Sweden in Washington D.C. and ScensverigeLouis De Geer Konsert & Kongress
Friday May 26, 15:00-15:45The performing arts industry in the US is in a challenging position right now – with great social and political tensions and with the threat of dramatic cuts in the National Endowment for the Arts. At the same time, a strong artistic development is taking place with risk taking, new texts, mobilization and an urge to debate.
Meet a group of prominent directors, playwrights, producers and critics, all from San Francisco, for a talk that takes the temperature of the performing arts, and the cultural debate, in the US right now.
Their visit to the Swedish Biennial for Performing Arts is a start to a long-term exchange program between Sweden and the United States, initiated by the Cultural Counselor, Linda Zachrison, who also moderates the seminar.
This seminar is possible thanks to support from The Swedish Arts Grants Committee, The Swedish Arts Council, Swedish Institute and Embassy of Sweden.Moderator:
Linda Zachrison, Cultural Counselor at the Embassy of Sweden in Washington D.C
With:
Carey Perloff, theatre director and lector at ACT and Strand Theatre
Brent Lindsey, theatre director at The Imaginists Theatre, Santa Rosa
Michael Moran, artistic director at Ubuntu Theatre, Oakland
Mark Jackson, director and playwright, working with Shotgun Players, lector at ACT Conservatory and Chichester US Master's program
Rob Melrose, theatre director and director at Cutting Ball Theater
Margy Jenkins, choreographer and artistic director at Margaret Jenkins Dance Company
Yury Urnov, director at Woolly Mammoth Theatre and Cutting Ball Theatre and others